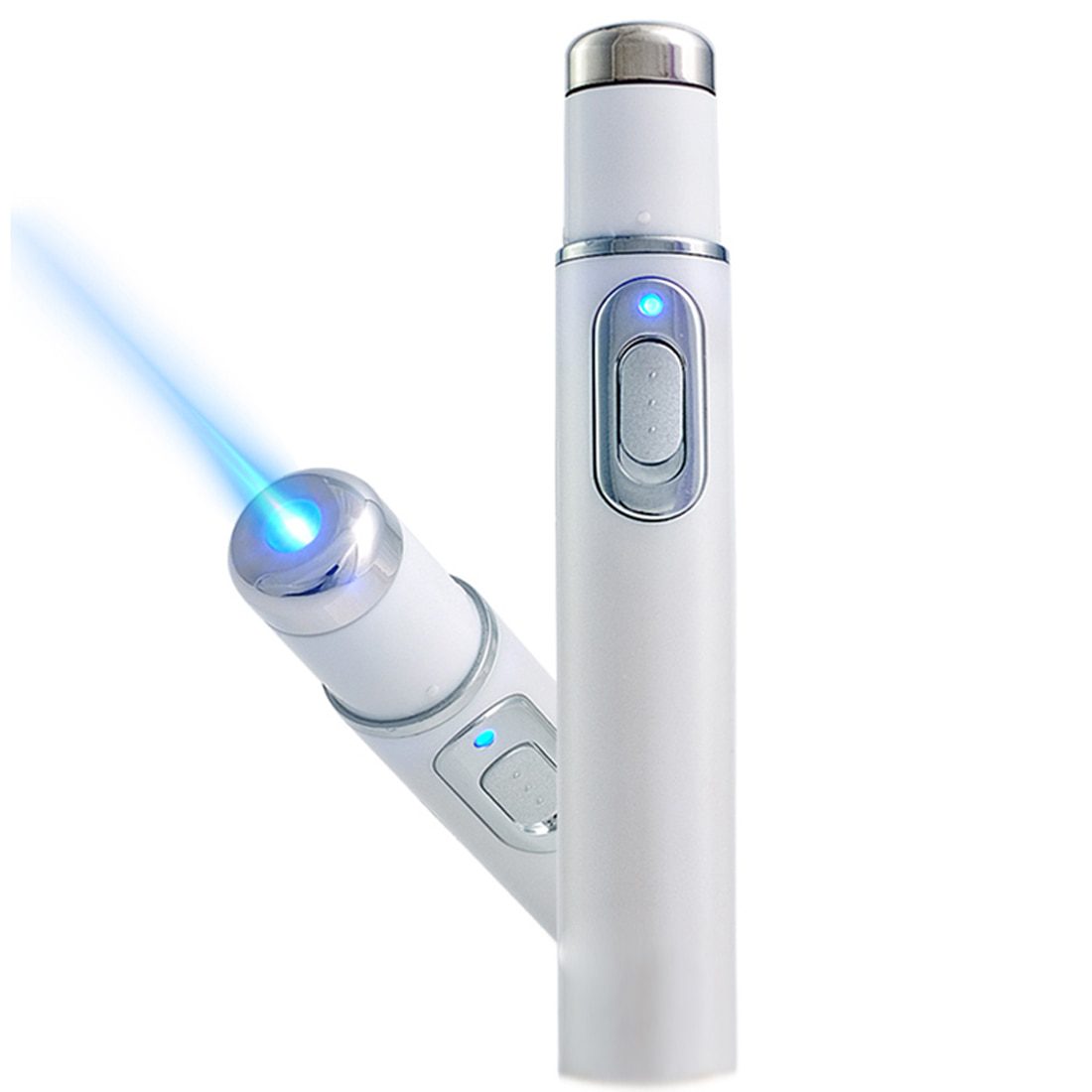 Features:
Combination of 415NM blue acne sputum impression + BI micro-current anti-inflammatory pain + 42 degree thermal lymphatic energy detoxification.
Great work on rebels at and recurrent pimple and acne marks
Help eliminate acne marks and smooth the skin.
Help back you shine for the face tone.
Battery operated, wireless design, carry and use wherever you go.
Lightweight and portable.
Descriptions:
Perfect cooperation of the last three technologies (415 nm blue light + BIO bioelectricity + 42 ° hot lymphatic detoxification)
Can penetrate skin surface tissue, blood circulation benefits, promote cells to secrete collagen, thereby eliminating acne marks,
Repair acne scars, reduce acne, whitening and smoothing the skin effectively. Barrery operated, more convenient to use, no matter where you go.
Specifications:
Model: KD-7910
Name: EMS Blu-ray acne removal
Voltage: DC1.5V
Current: 0.6A
Power: 0.9
Product size: 135 * 19 * 19mm
Color: White
Material: ABS
Power supply: 1 * AA battery (Battery not included)
Note:
Please allow 1-3cm (0.4-1.18 ") difference due to manual measurement and slight color variation for different display setting
Package included:
1 x Acne Laser Pen (Battery not included)
1 x User Manual