Package Includes:
1 x massager
1 x car adapter
1 x power adapter: UK/US/EU/AU, shipped according to your country, if you have any requirement, please leave us a message.
1x english user manual
We have overseas warehouses in Spain , Ukraine and Russia.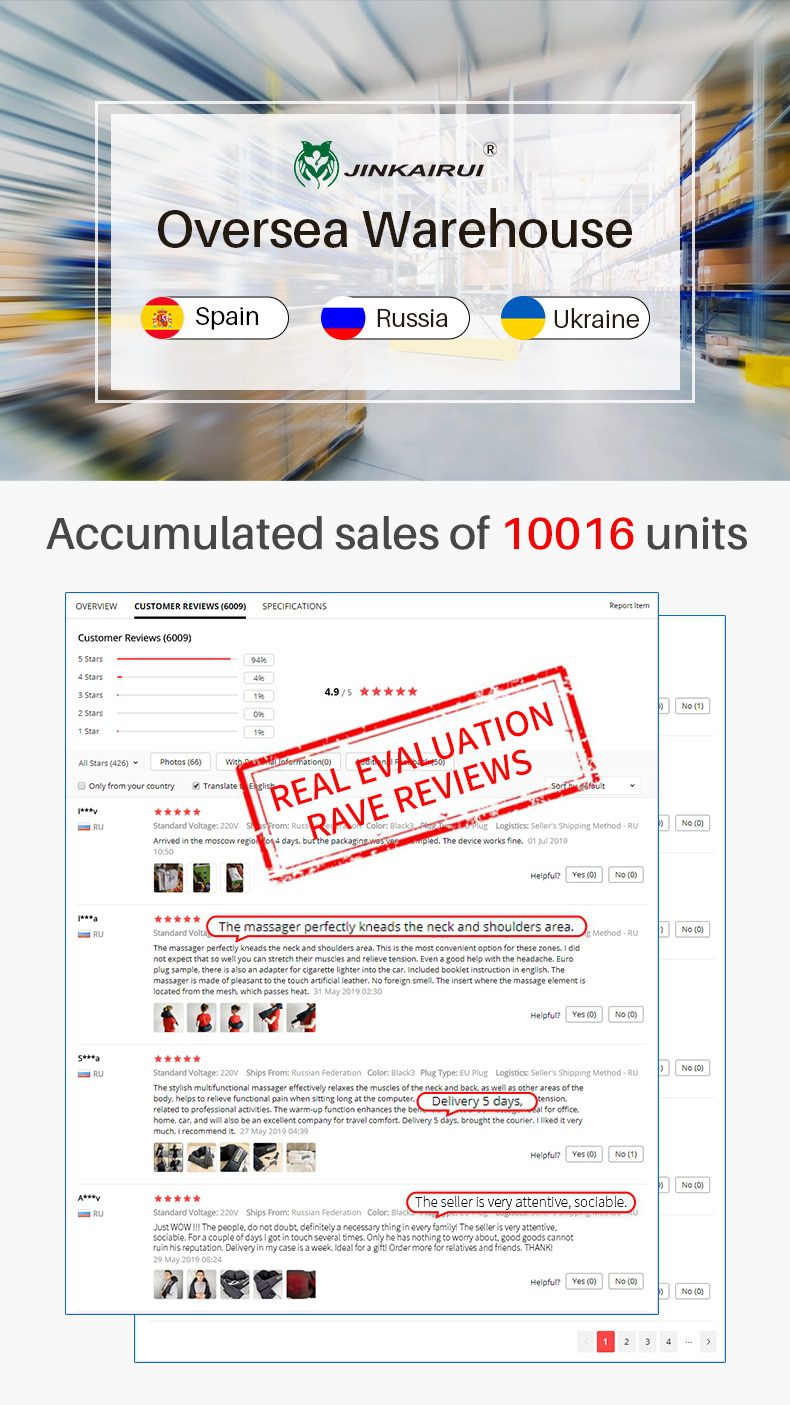 Recommended: Black 3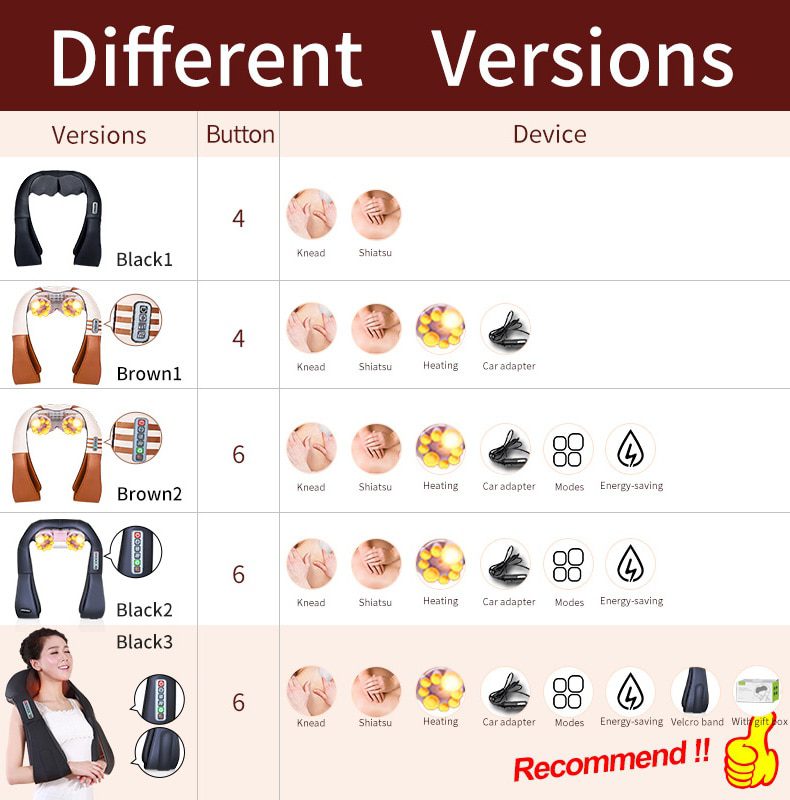 Why you choose us???
We have our own factory, produce all massagers with high quality materials.
We have specialized in massagers over 10 years.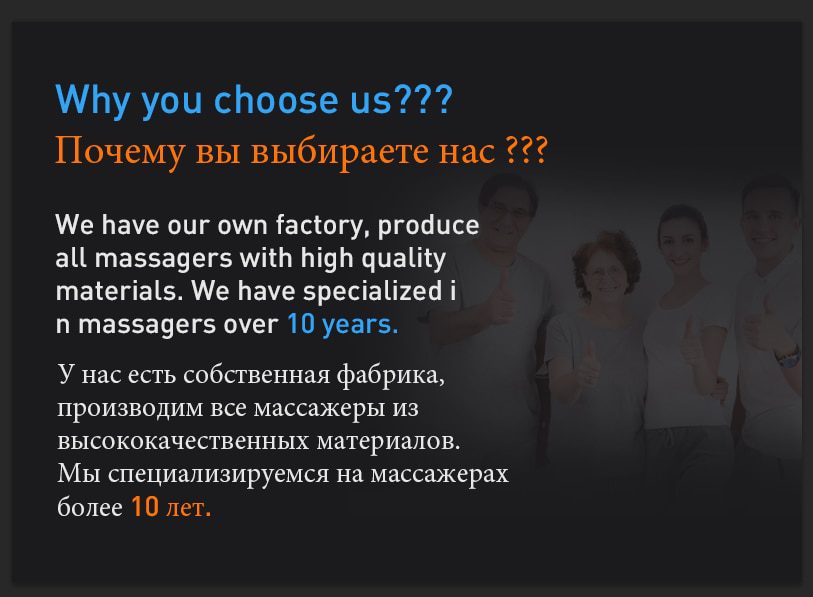 Home & Car & Office Massager
Cheaper but with High Quality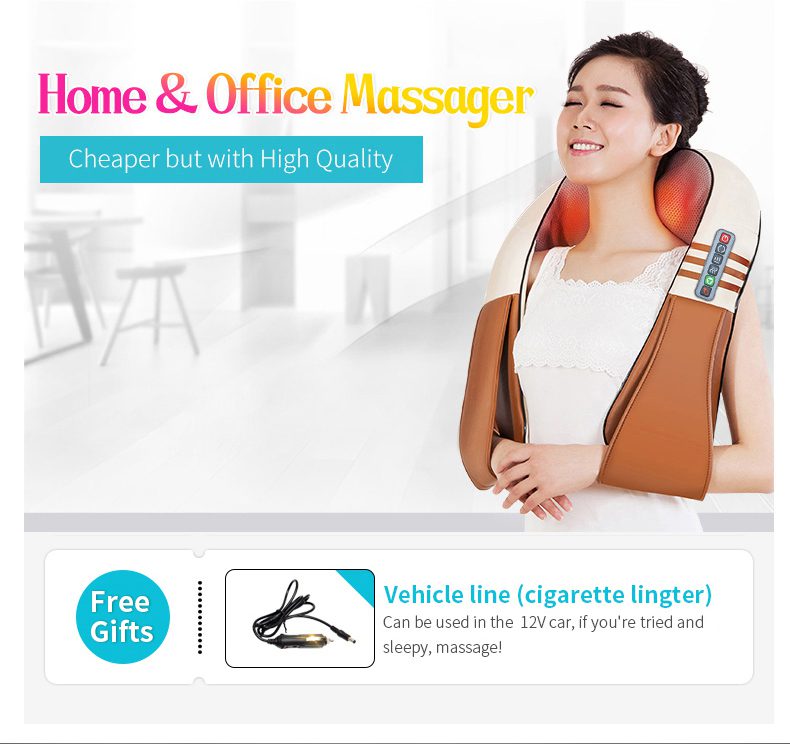 You need a massage cape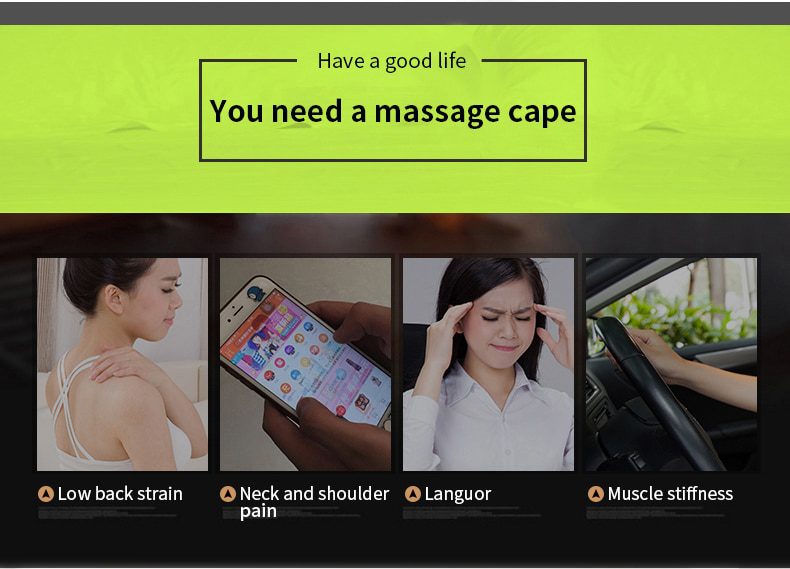 Suit for various parts of the body massage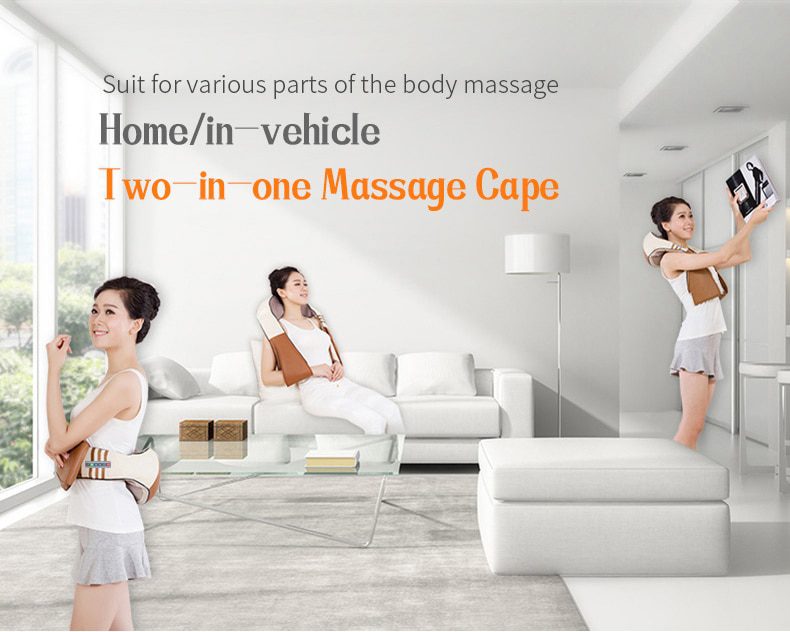 About six buttons
From up till the down.
It is:
1, On/Off button for starting and closing the massager.
2, Direction button to switch the direction of the massager heads. Forward and Reverse
3, Speed button to change the speed of the massagr heads
4, Heating button to open or close the heating
5, Energy saving button to save electricity
6, Smart mode button to automatically alter the direction and strength in cycles.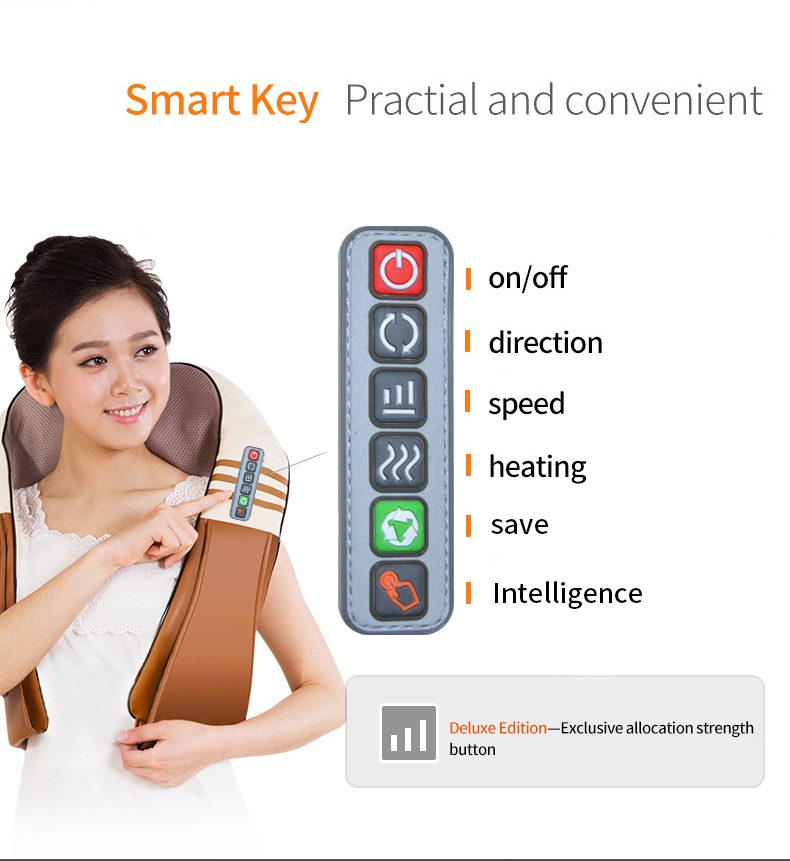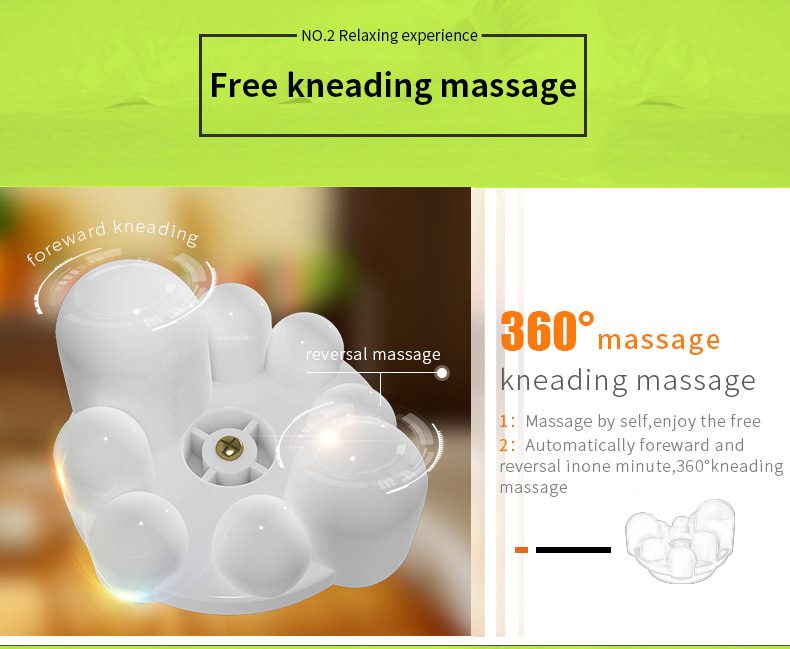 Breathable nylon mesh fabric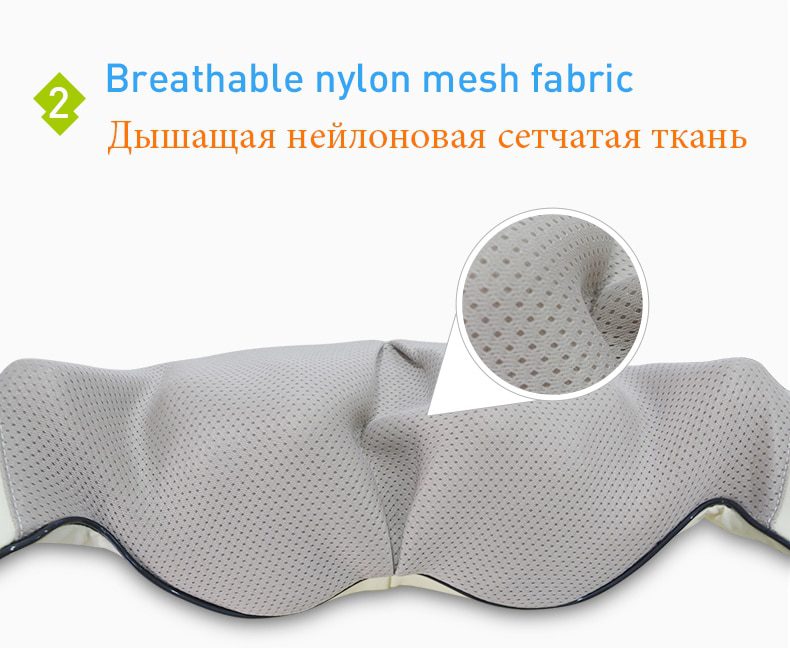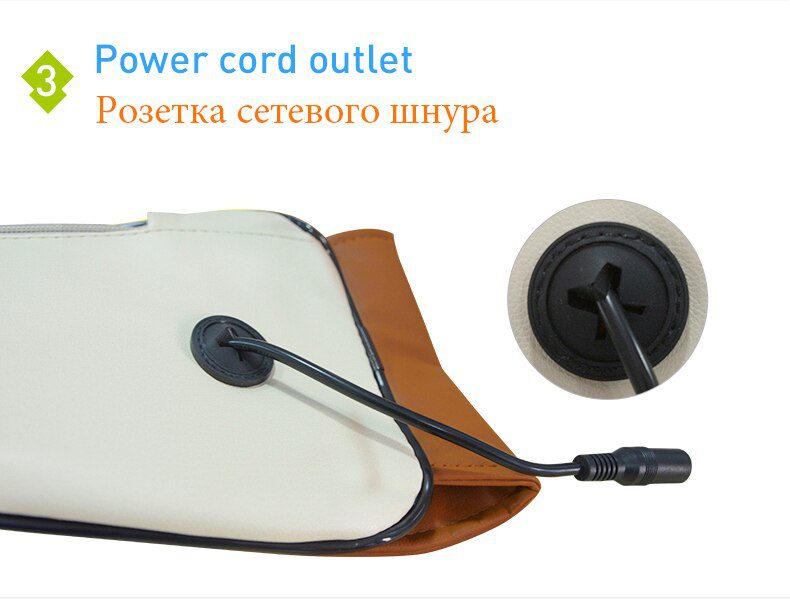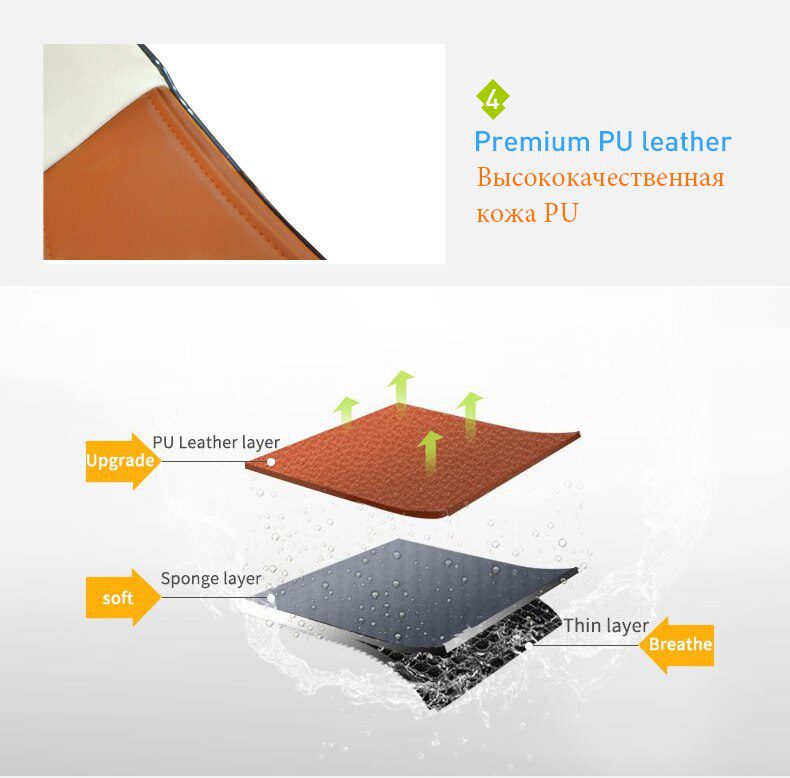 Easy to remove with the zipper, easy to wash
Quality of workmanship
3C certificated power supply
Oversized glove design, convenient to use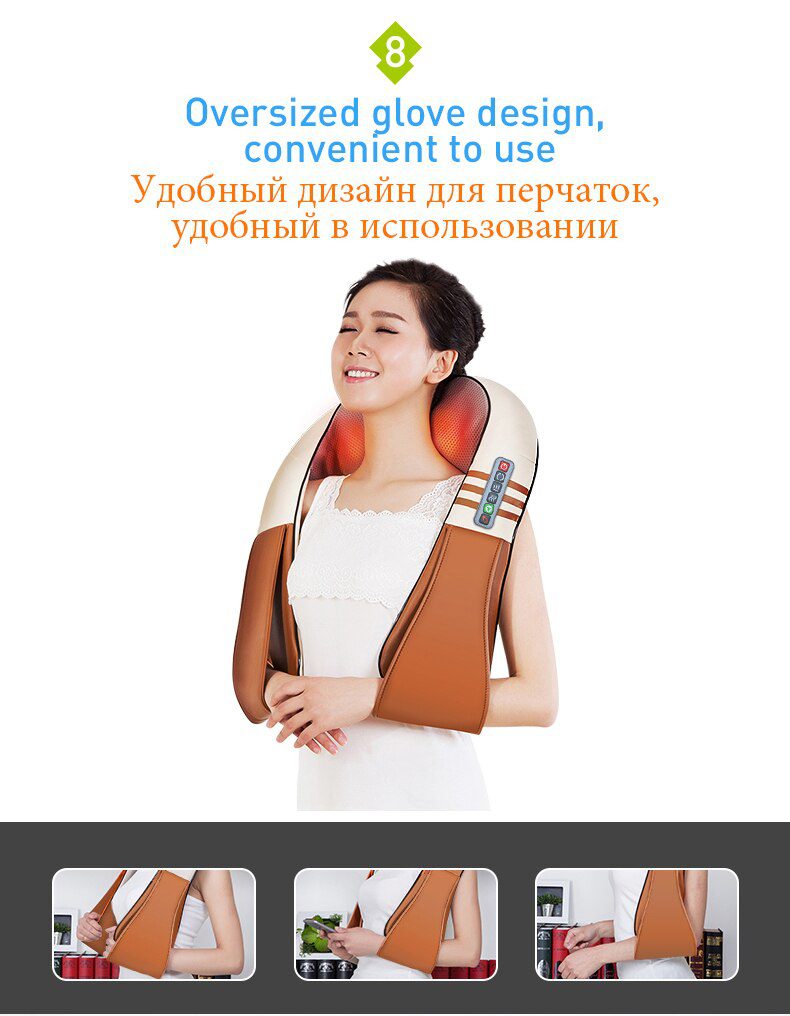 Mute electric motor
Running sound less than 60db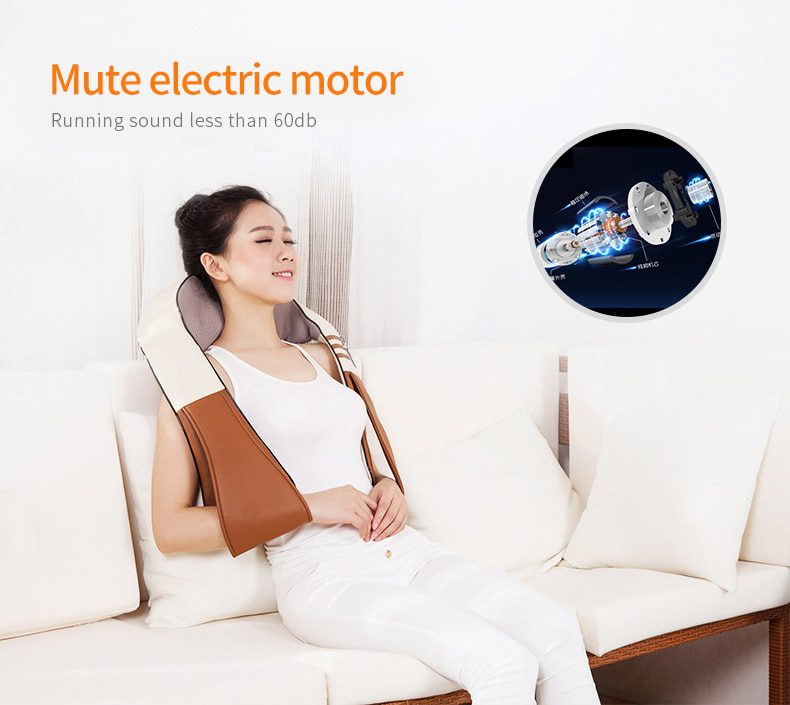 The motor
Recyclable materials & super-slient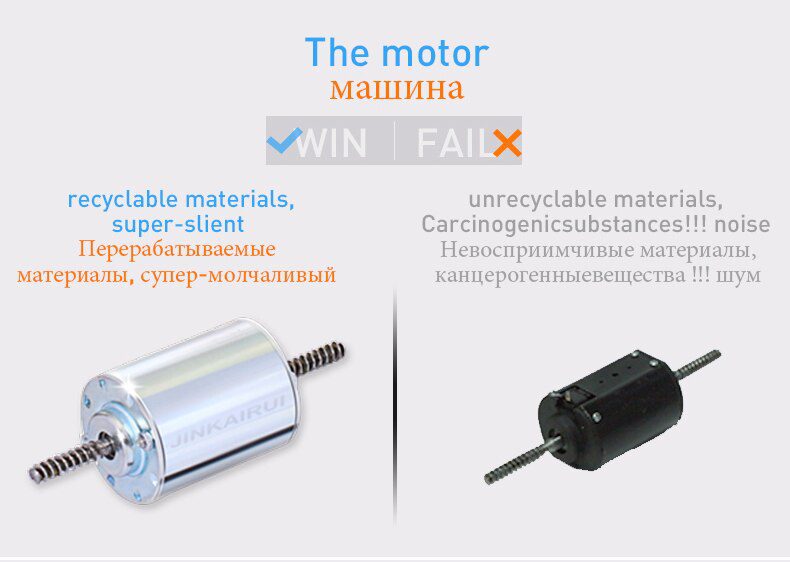 The sponge
Premium sponge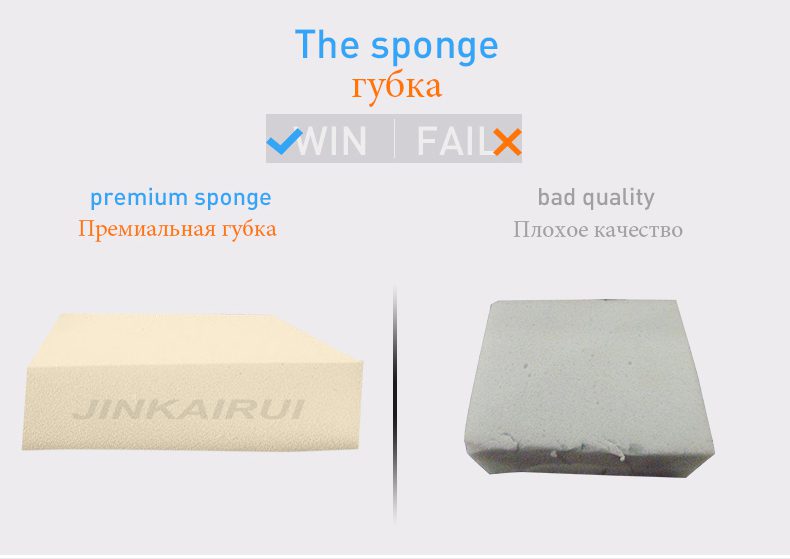 Chip
Overheating protection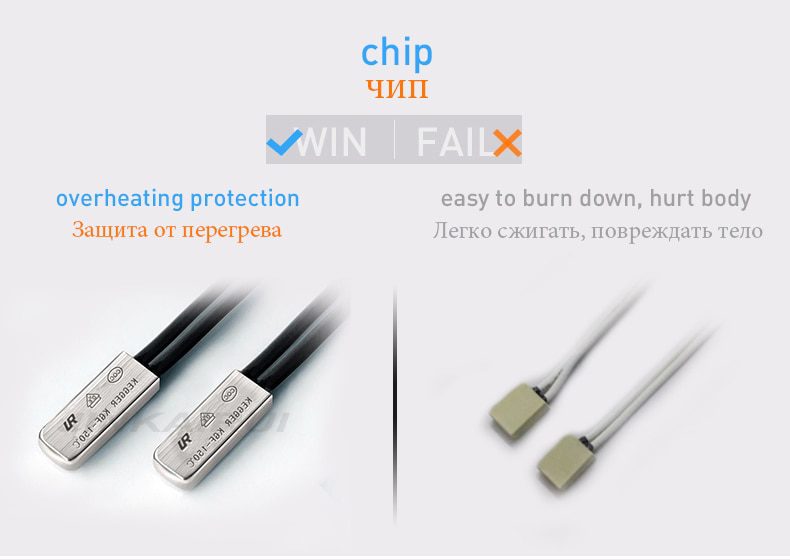 Holster
Scratch resistant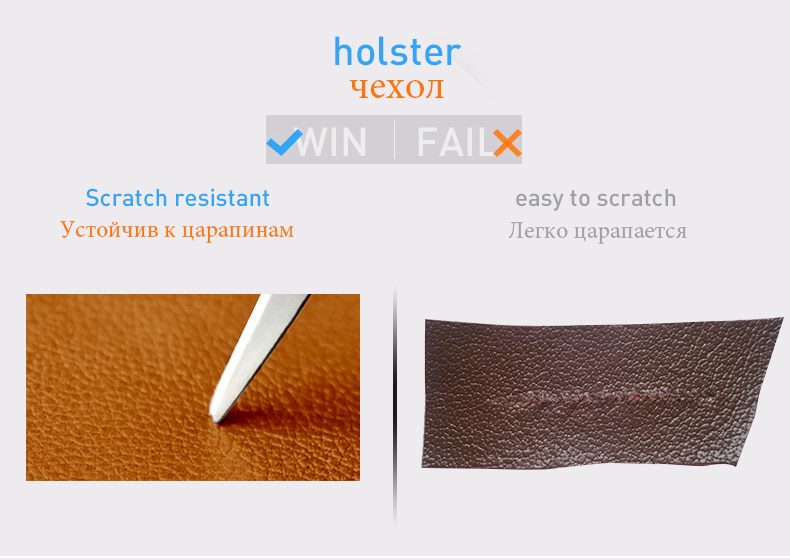 The adapter
3C Certificated EU Plug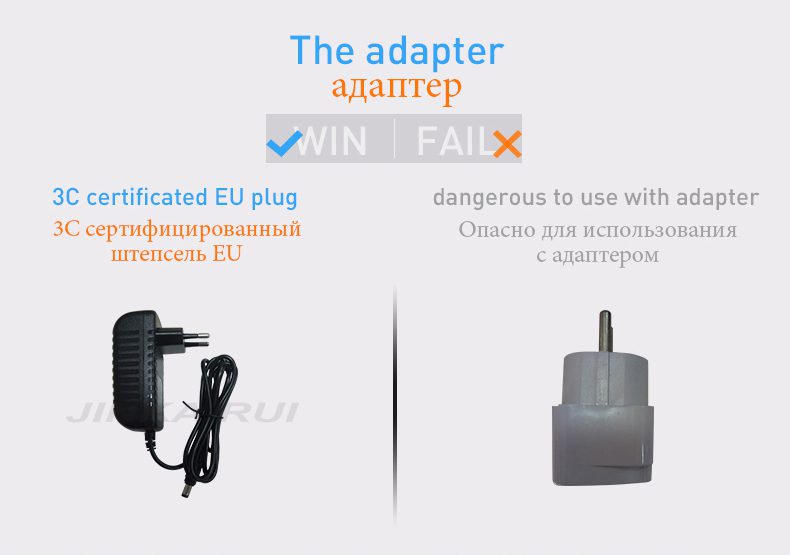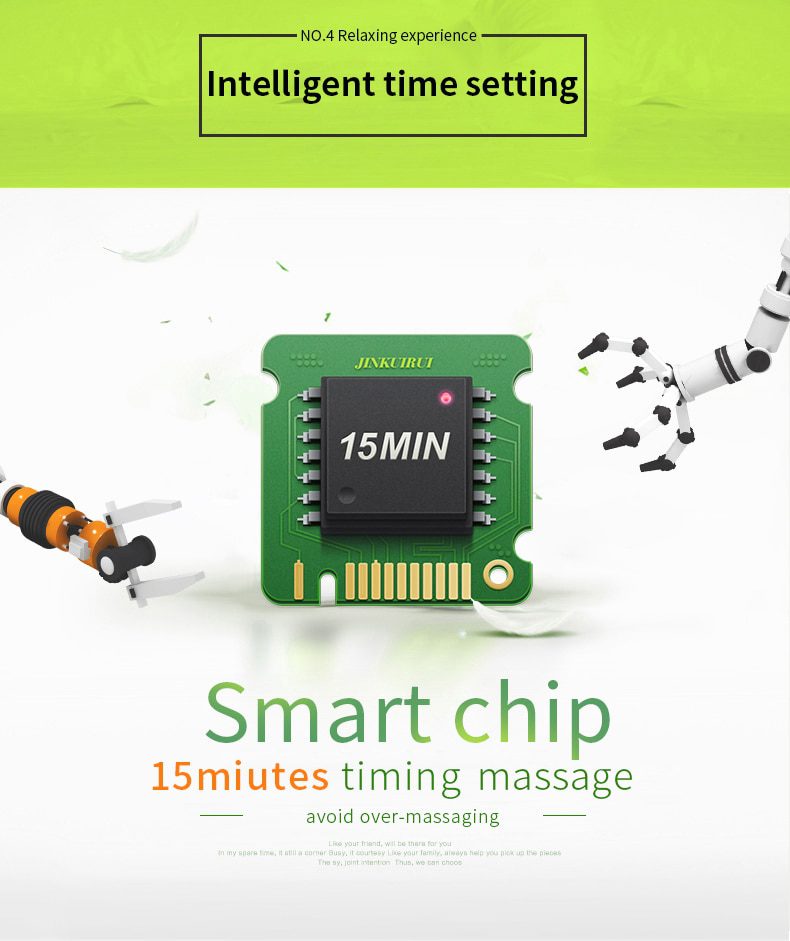 Eight fingers massage heads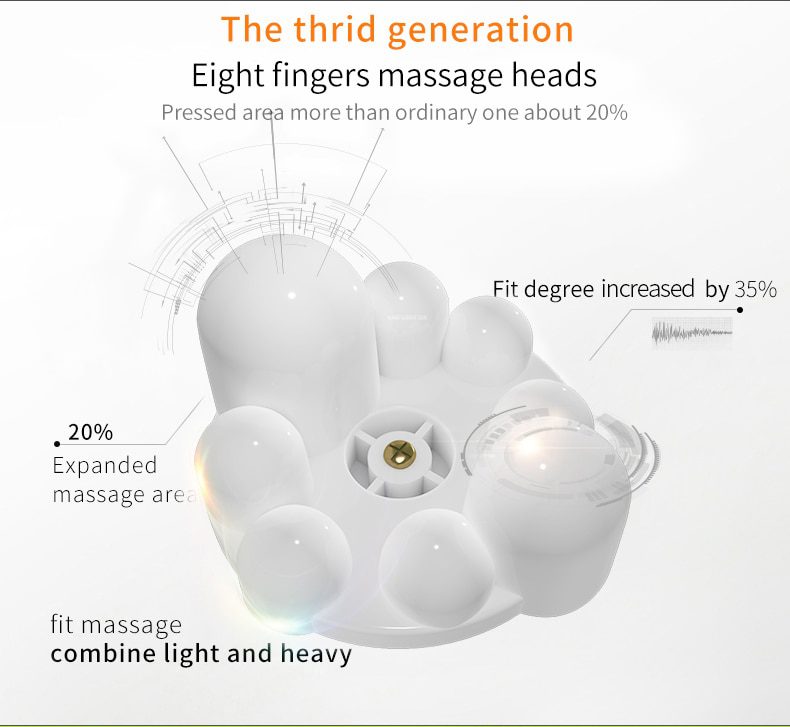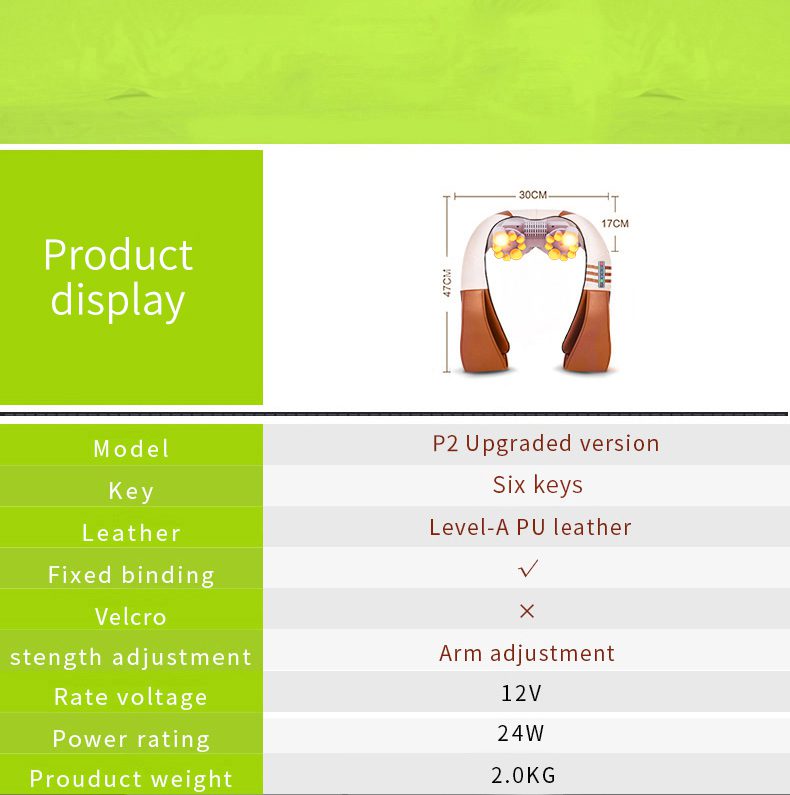 Massage sketch map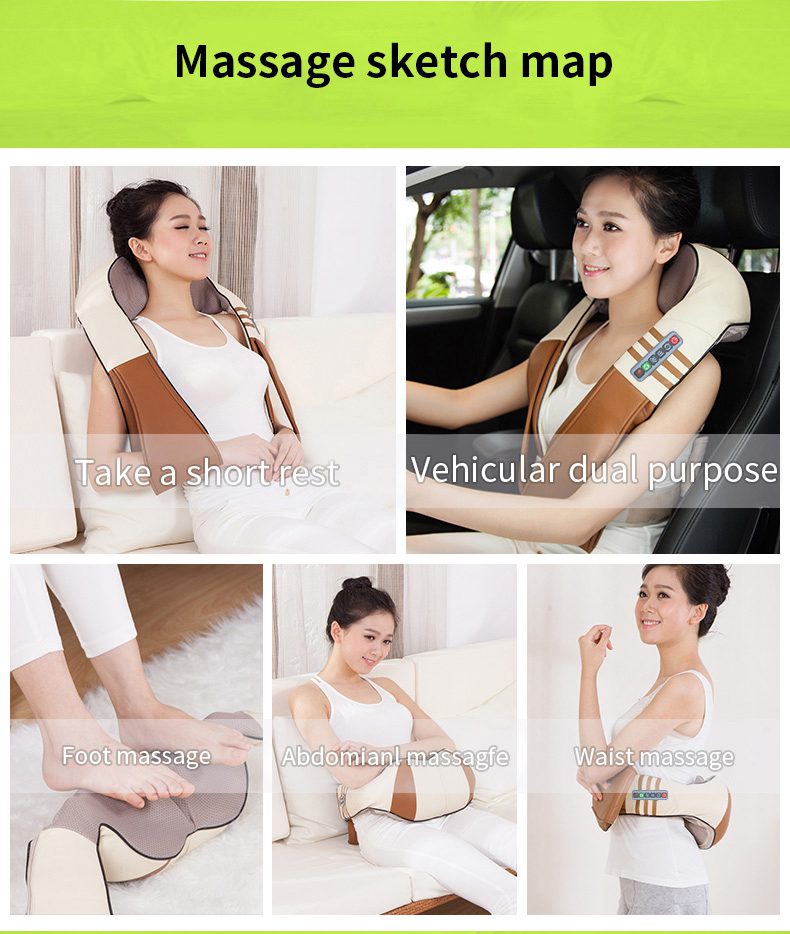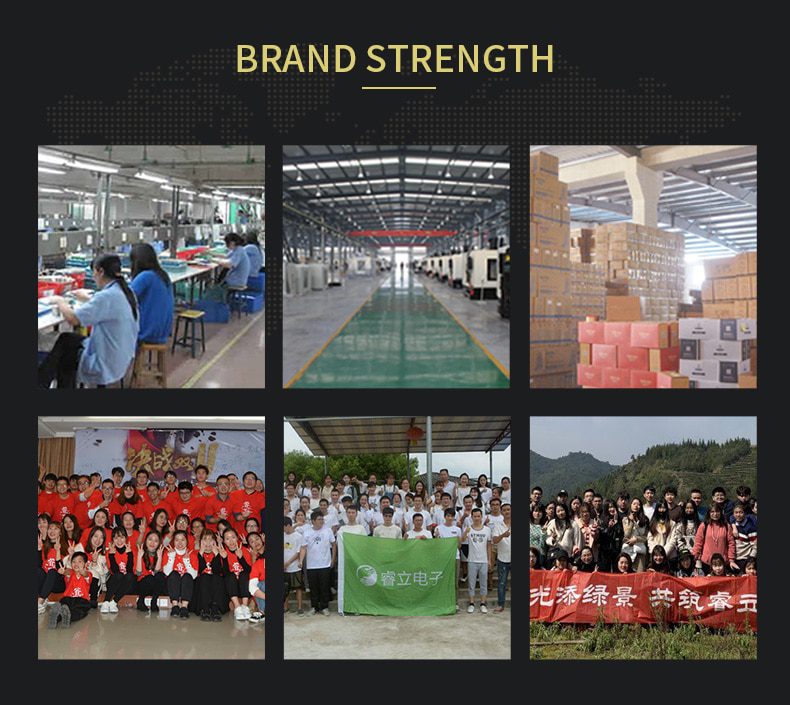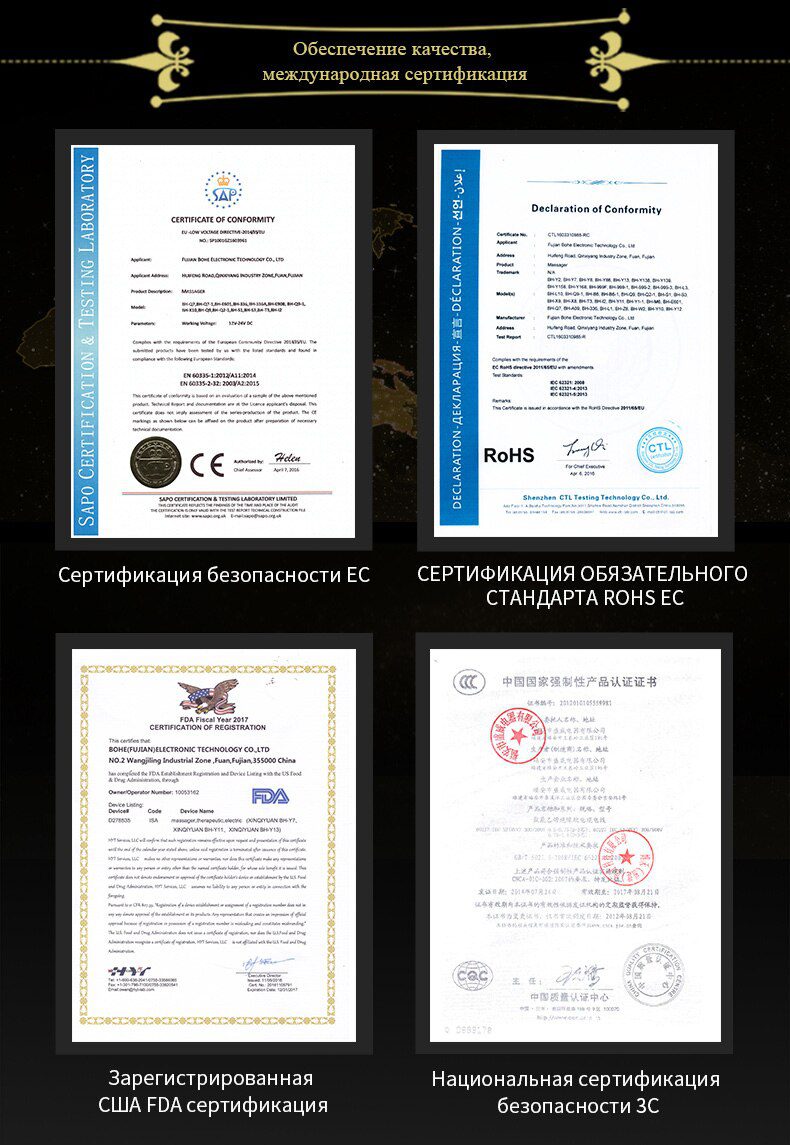 Features:
A comprehensive thermal protection device, effectively protect human safety and product life. When the internal motor overheating or quartz fiber far-infrared radiation overheating protection mechanism will start hot, cut off the current, so that the host suspended. Once the temperature drops to secure critical point, automatically starts to work again.
The massager is used on the neck, shoulder, waist, legs, arms, hips, foot, abdomen
Specifications:
Connect output port of power adapter to the massager plug. If used in car, connect the output port of cigarette lighter to the massager plug.
Press the power switch of control panel. The massager start to work.
Press the direction button, the massager heads rotate in reverse repeatedly.
Press the infrared button, start infrared heating function.
After use, turn off the massager then disconnect the plug.
Function:
Alleviate muscle pain
Reduce heart rate
Increase flexibility
Improve circulation
Promote better sleep
Technical Details
Shell: 85% Polyester 15% Spandex
Filling: 100% EVA material
Care: clean only with soft brush