LANBENA Blackhead Remover Nose Mask Pore Strip Black Mask Peeling Acne Treatment Deep Cleansing Face Mask Oil Control Skin Care
Effects
Deep cleaning. Remove blackhead. acne, Shrinking Pore.
Recommended method
1. Apply thin layer on nose
3. Wait for 5-10 minutes(dry out), peel it off
Warm tips:Pls do not only buy 60pcs paper,the paper need to be used with nose mask. (60pcs paper is suitable for the people whose paper was use up)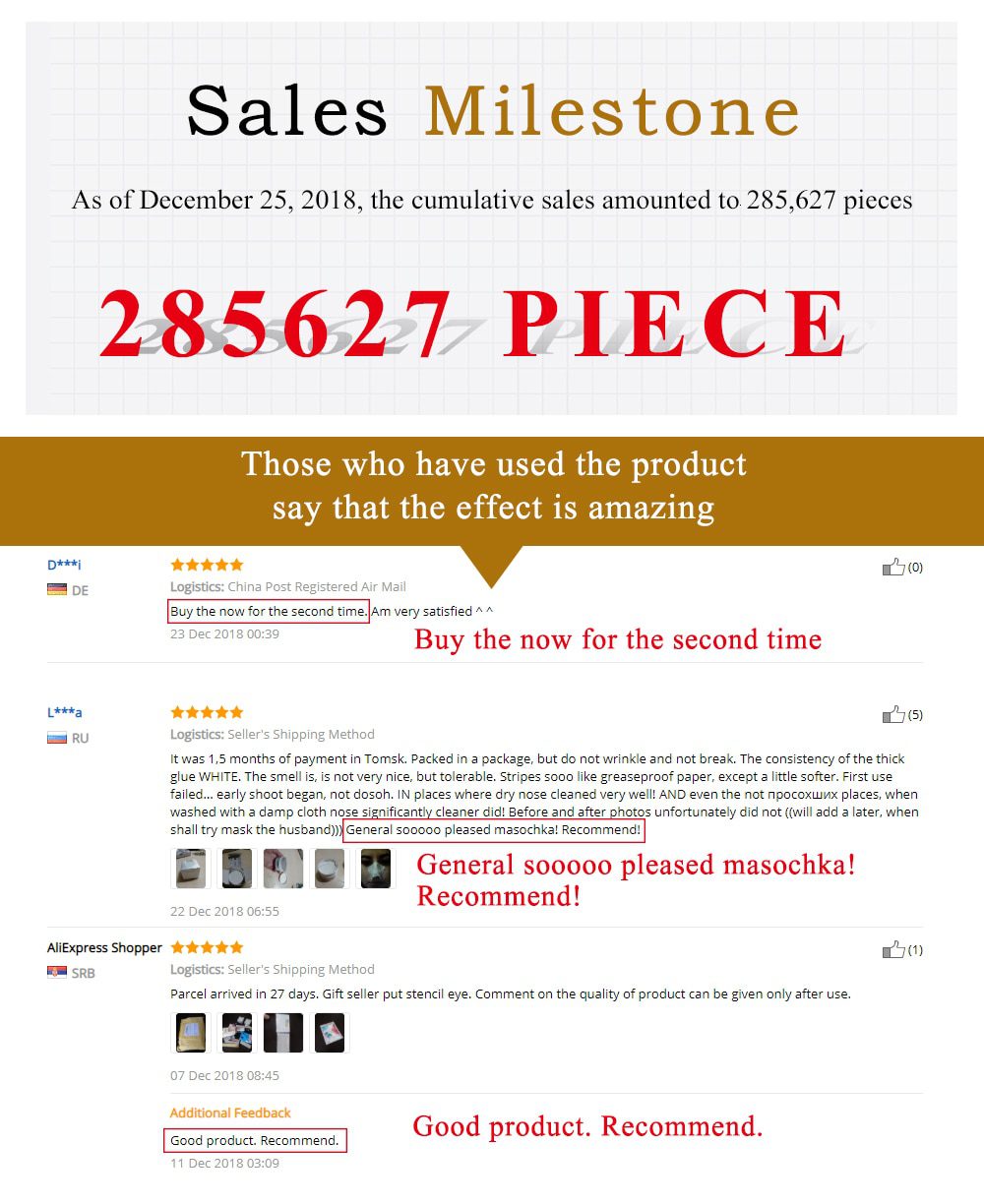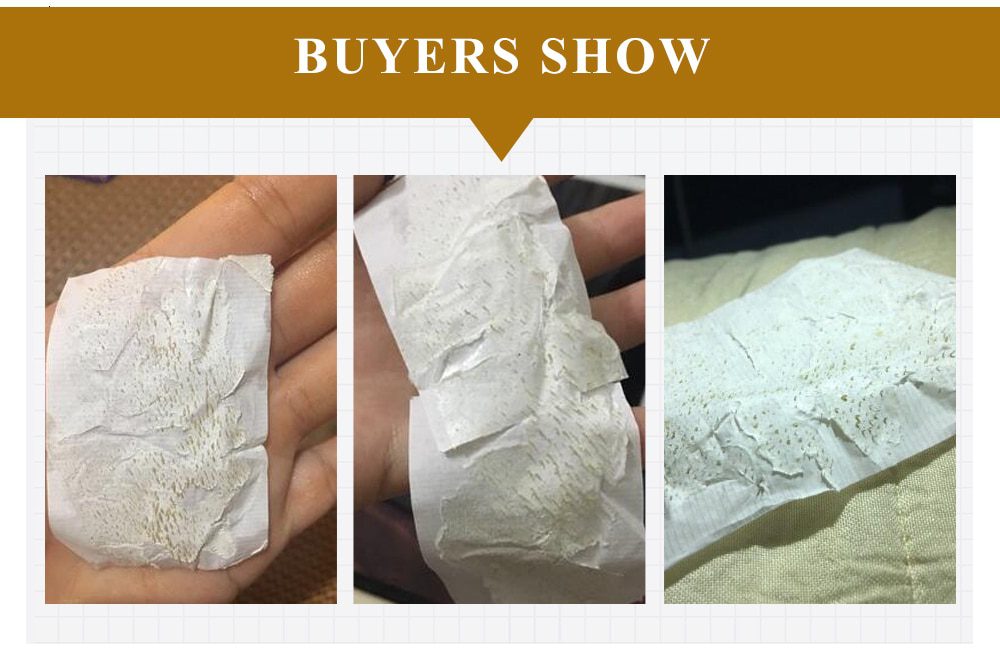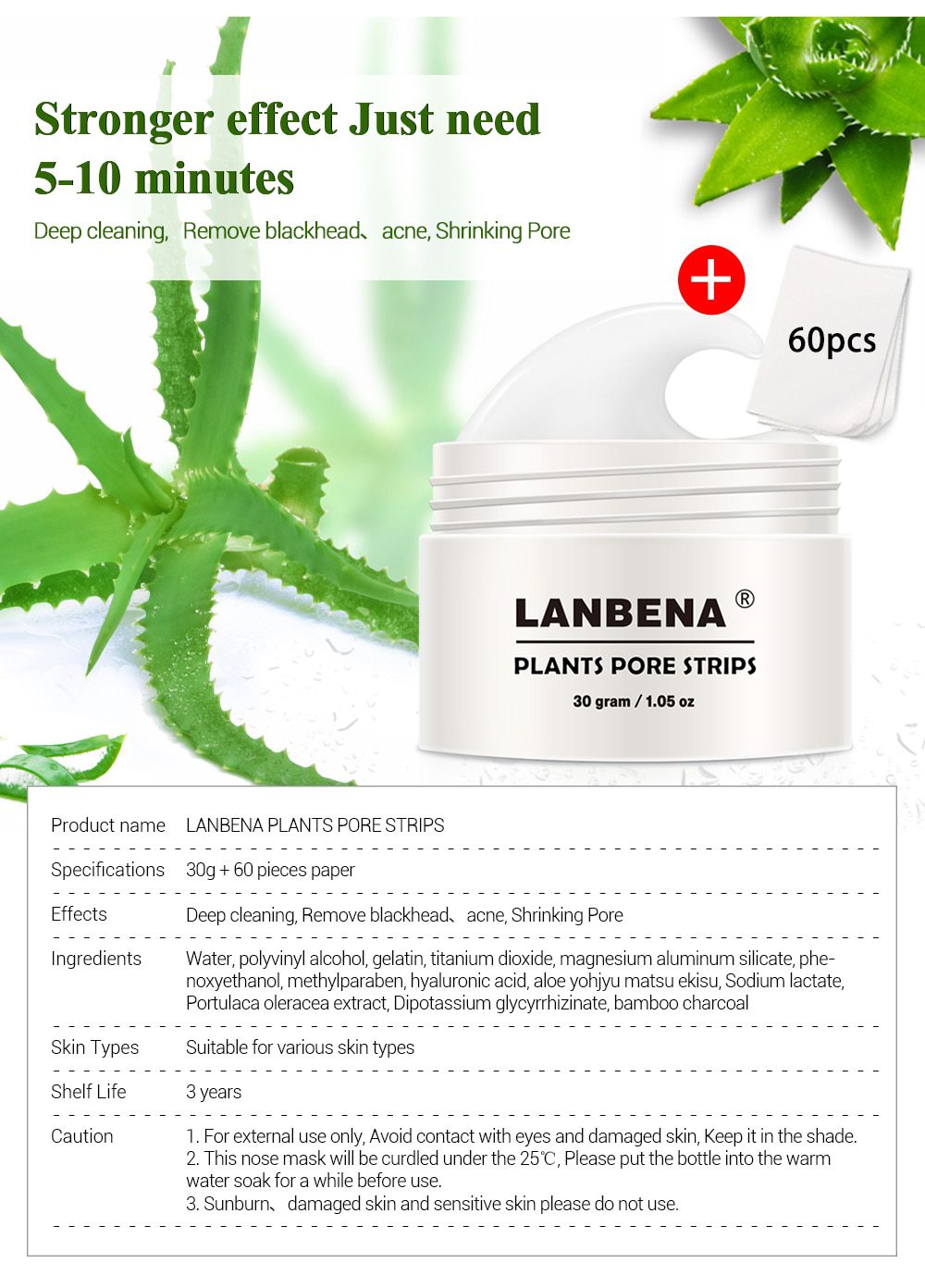 Stronger effect Just need 5-10 minutes.
Product name:
LANBENA PlANTS PORE STRIPS
Specifications:
30g + 60 pieces paper
Effects:
Deep cleaning. Remove blackhead. acne, Shrinking Pore.
Ingredients:
Water, polyvinyl alcohol, gelatin, titanium dioxide, magnesium aluminum silicate, phe-noxyethanol, methylparaben, hyaluronic acid, aloe yohiyu matsu ekisu, Sodium lactate,Portulaca oleracea extract, Dipotassium glyrhizinate, bamboo charcoal.
Skin Types: Suitable for various skin types
Caution:
1. For externaluse only, Avoid contact with eyes and damaged skin, Keep it in the shade.
2 This nose mask will be curdled under the 25C, Please put the bottle into the warm water soak for a while before use.
3. Sunburm、damaged skin and sensitive skin please do not use.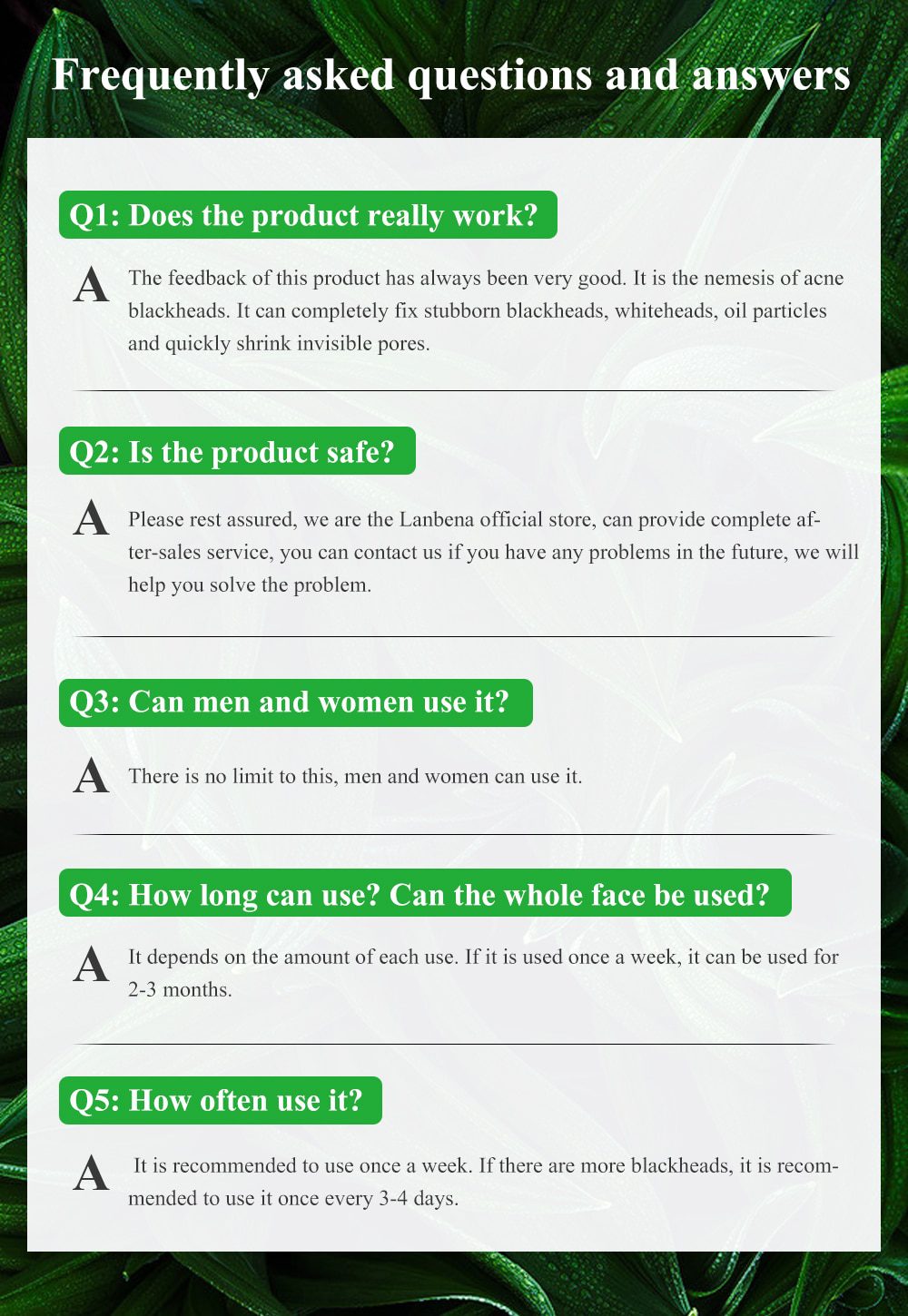 Frequently asked questions and answers
Q1: Does the product really work?
A: The feedback of this product has always been very good. It is the nemesis of acne blackheads. It can completely fix stubborn blackheads, whiteheads, oil particles and quickly shrink invisible pores.
A: Please rest assured, we are the Lanbena official store, can provide complete after-sales service, you can contact us if you have any problems in the future, we will help you solve the problem.
Q3: Can men and women use it?
A: There is no limit to this, men and women can use it.
Q4: How long can use? Can the whole face be used?
A: It depends on the amount of each use. Ifit is used once a week, it can be used for 2-3 months.
A: It is recommended to use once a week. If there are more blackheads, it is recommended to use it once every 3-4 days.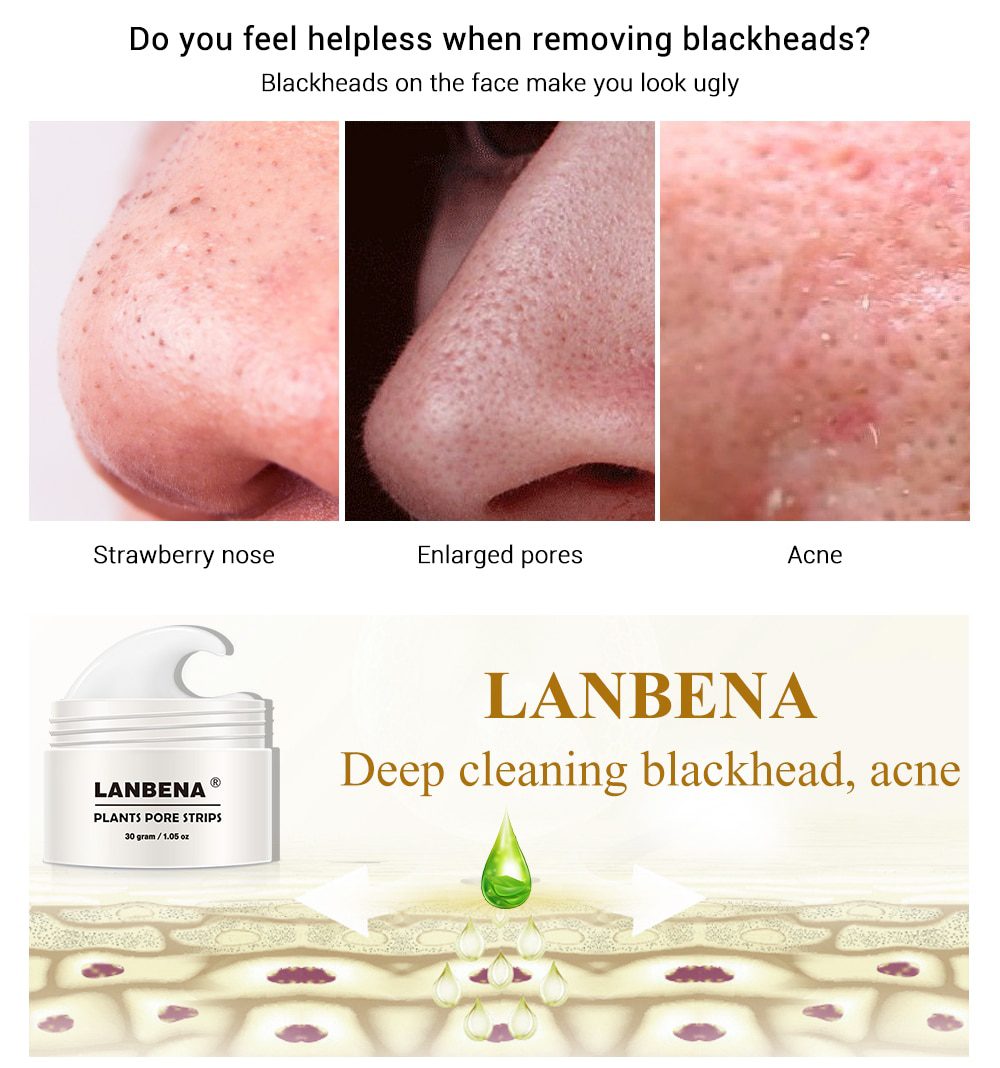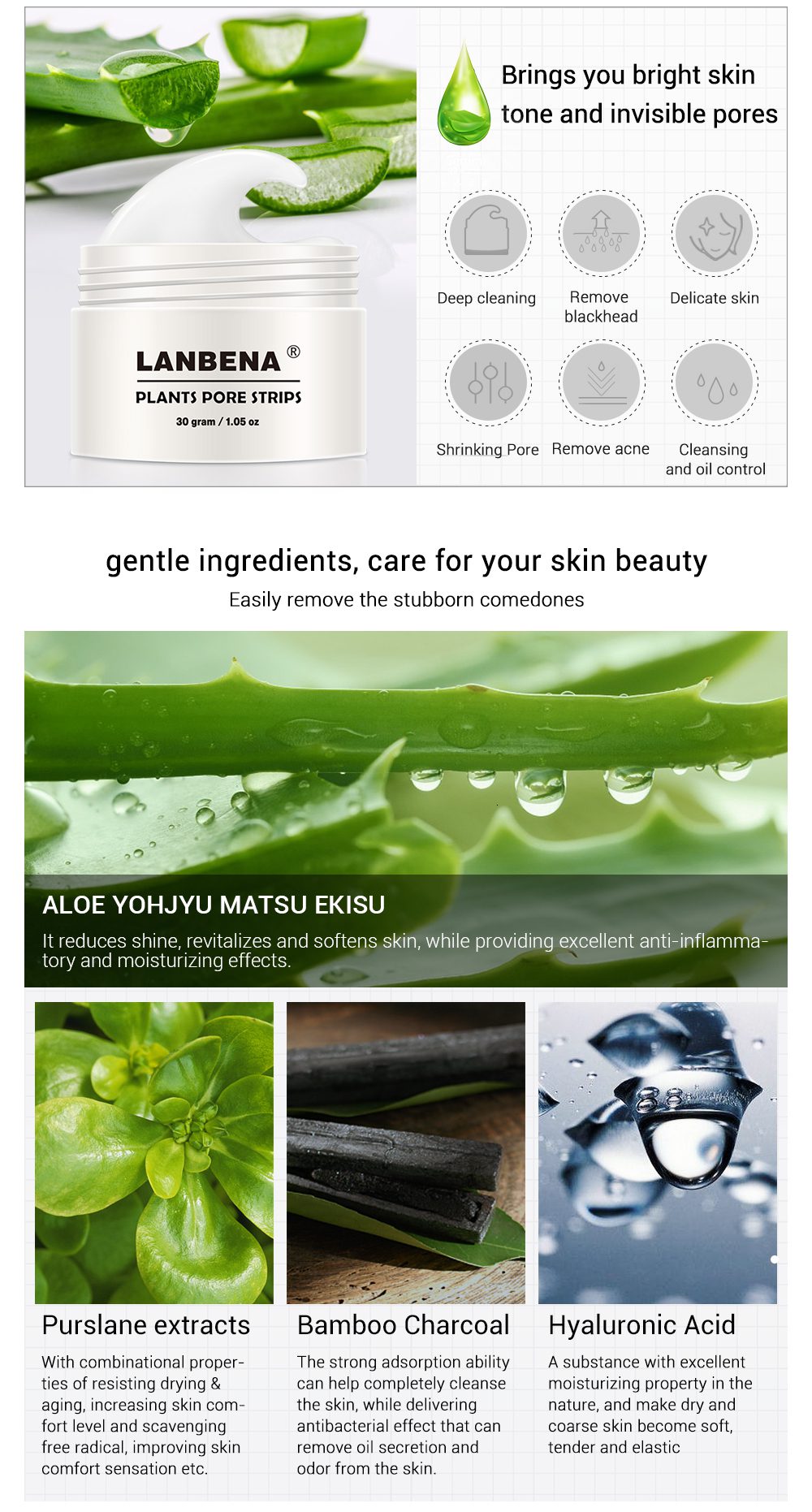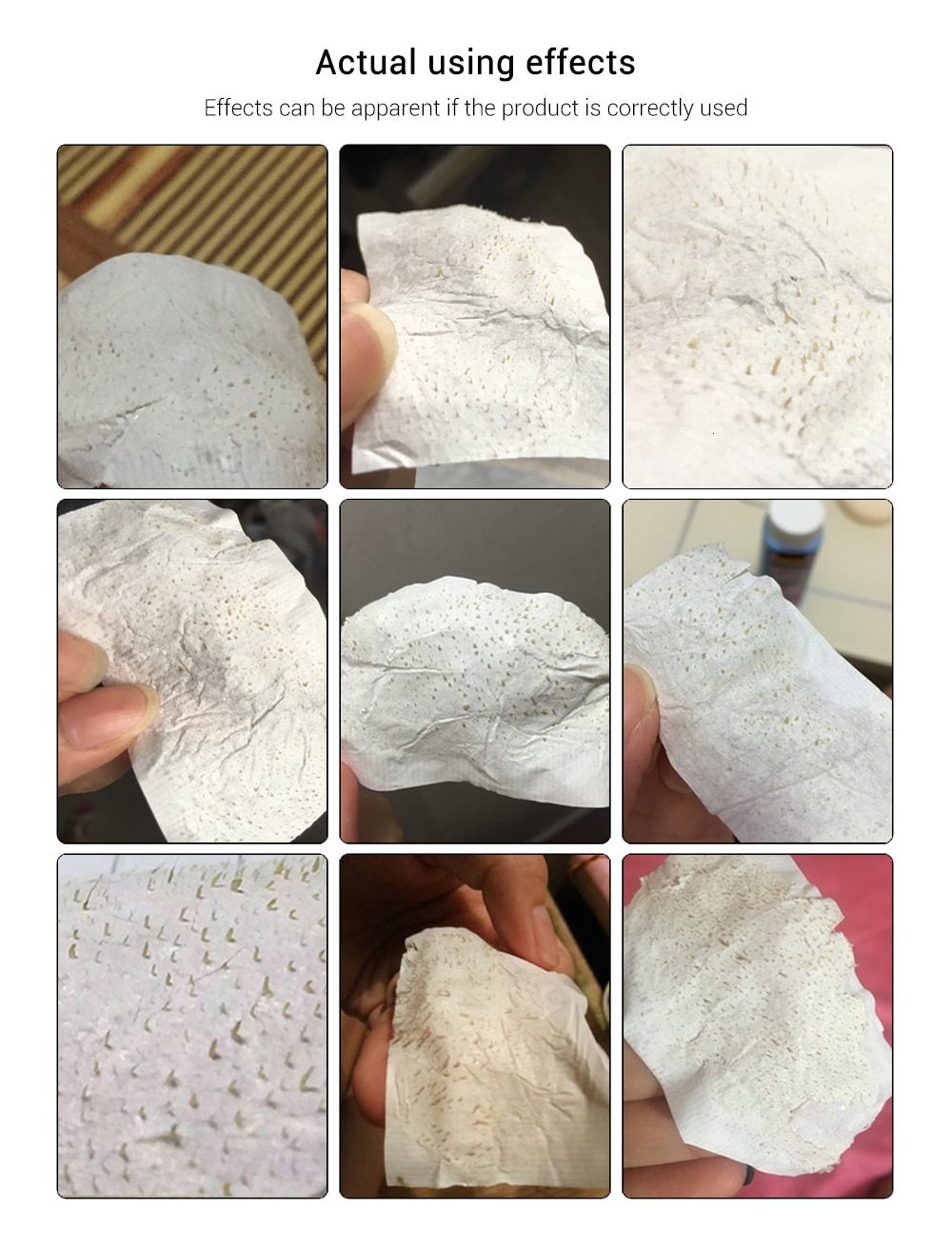 1. This nose mask will be curdled under the 25″C
2. please put it into the hot water(boiling)
3. wait for long time (10 20minutes), then it will become liquid.