LANBENA Retinol Eye Mask Hyaluronic Acid Eye Patches Serum Reduces Dark Circles Bags Eye Lines Repair Nourish Firming Skin Care
Feature:
100% Brand New and High Quality!
Type:Eye Care
Effect: Retinol for Anti-wrinkle and anti-aging;
Hyaluronic for Deep moisturizing;
Vitamin C for Improve dark circles and eye bag;
Gold Osmanthus Fragrans for Enhance the skin elasticity around eyes
Benefits: Y-shaped eye mask can fully take care of the upper eyelids and the skin under the eyes.
Color: 4 Colors for choose
Details:
NET WT: 50 pcs
Packaged in Single Package
Effects
This mask deeply hydrates and moisturizes the skin, reduces dark circles and bags under the eyes, and visibly diminishes the appearance of wrinkles, fine lines and eye lines.
Recommended method
STEP1: After cleaning the skin. Take out of eye patch, apply it under the eyes
STEP2 : Leave it for 15 to 20 minutes, and then remove it
STEP3 : Gently massage with fingers till it is fully absorbed
STEP4 : Use morning or night. If you have dark circles, eye bags, fine lines, dry eye skin, please use 3 to 4 times a week. If you just want to take care of your eye skin, please use 2 to 3 times a week
For optimal results, place in the refrigerator before use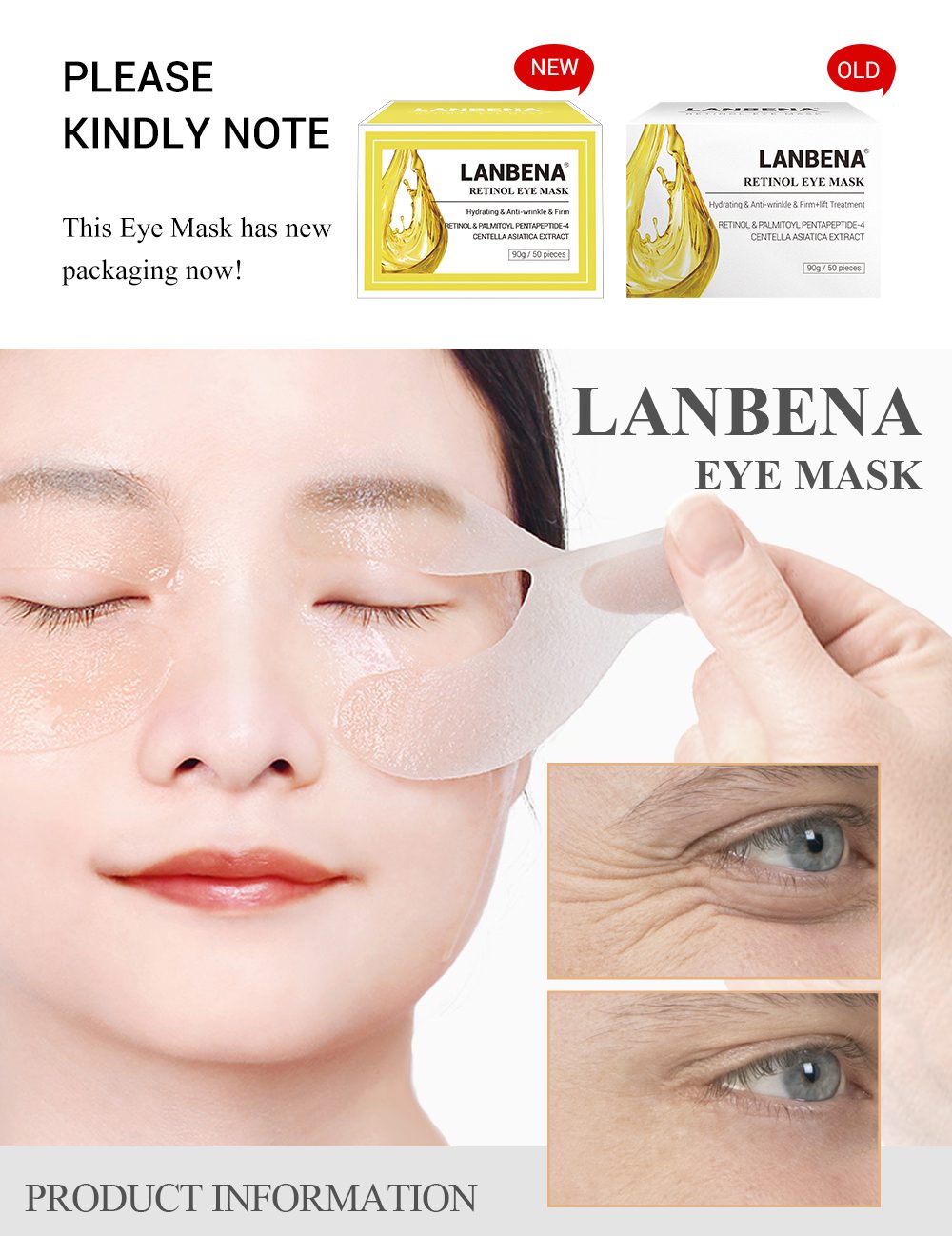 Please kindly note
This Eye Mask has new packaging now!
LANBENA Eye Mask
product information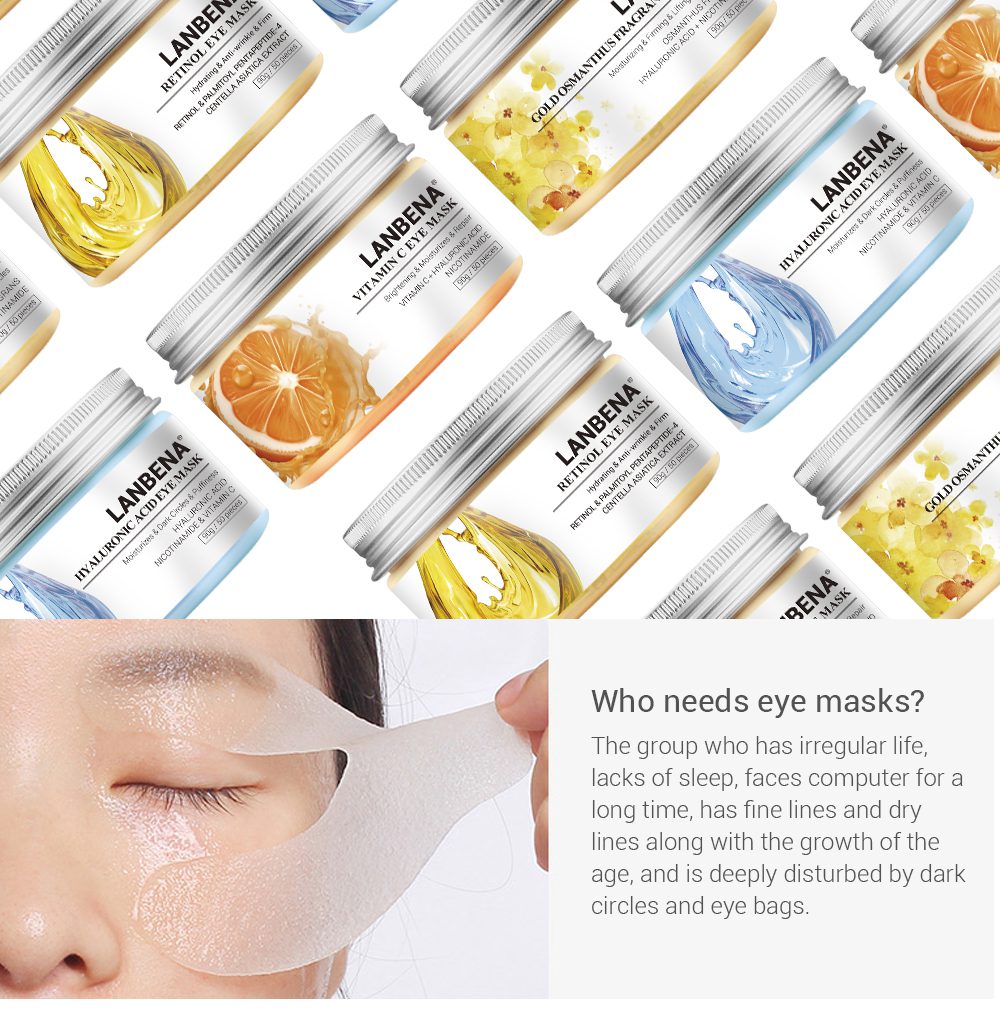 Who needs eye masks?
The group who has irregular life, lacks of sleep, faces computer for a long time, has fine lines and dry lines along with the growth of the age, and is deeply disturbed by dark circles and eye bags.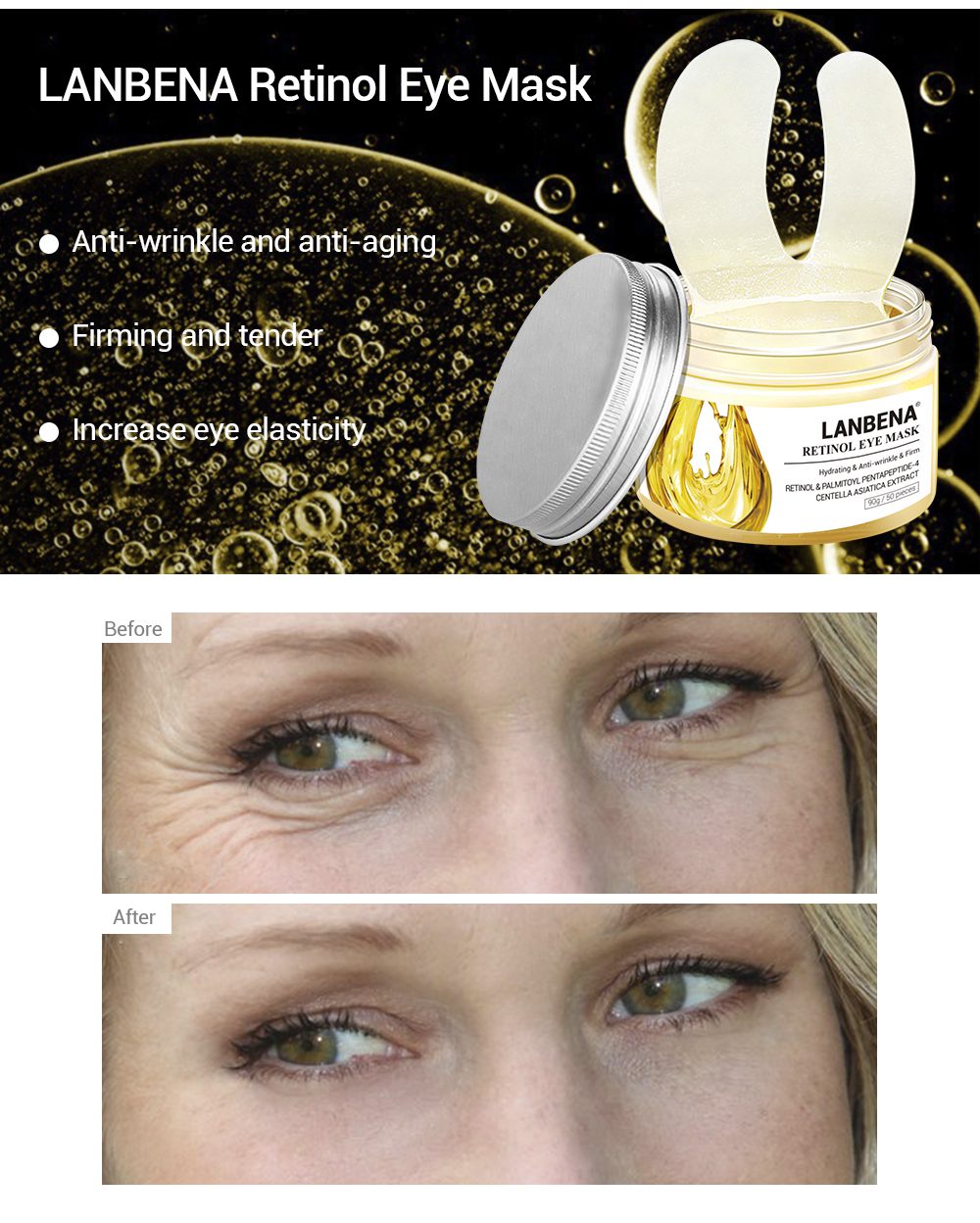 LANBENA Retinol Eye Mask
Anti-wrinkle and anti-aging
Firming and tender
Increase eye elasticity
Before
After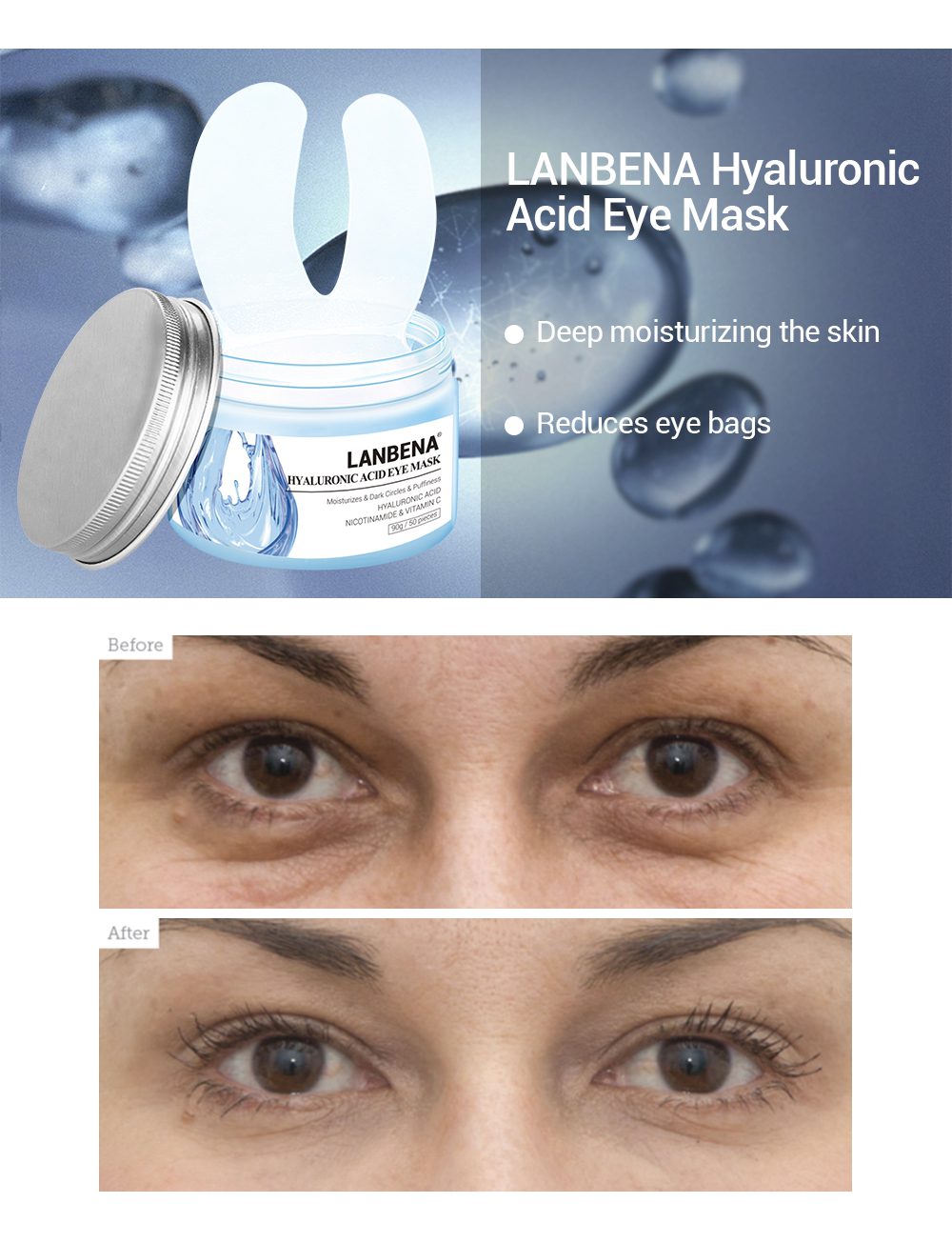 LANBENA Hyaluronic Acid Eye Mask
Deep moisturizing the skin
Reduces eye bags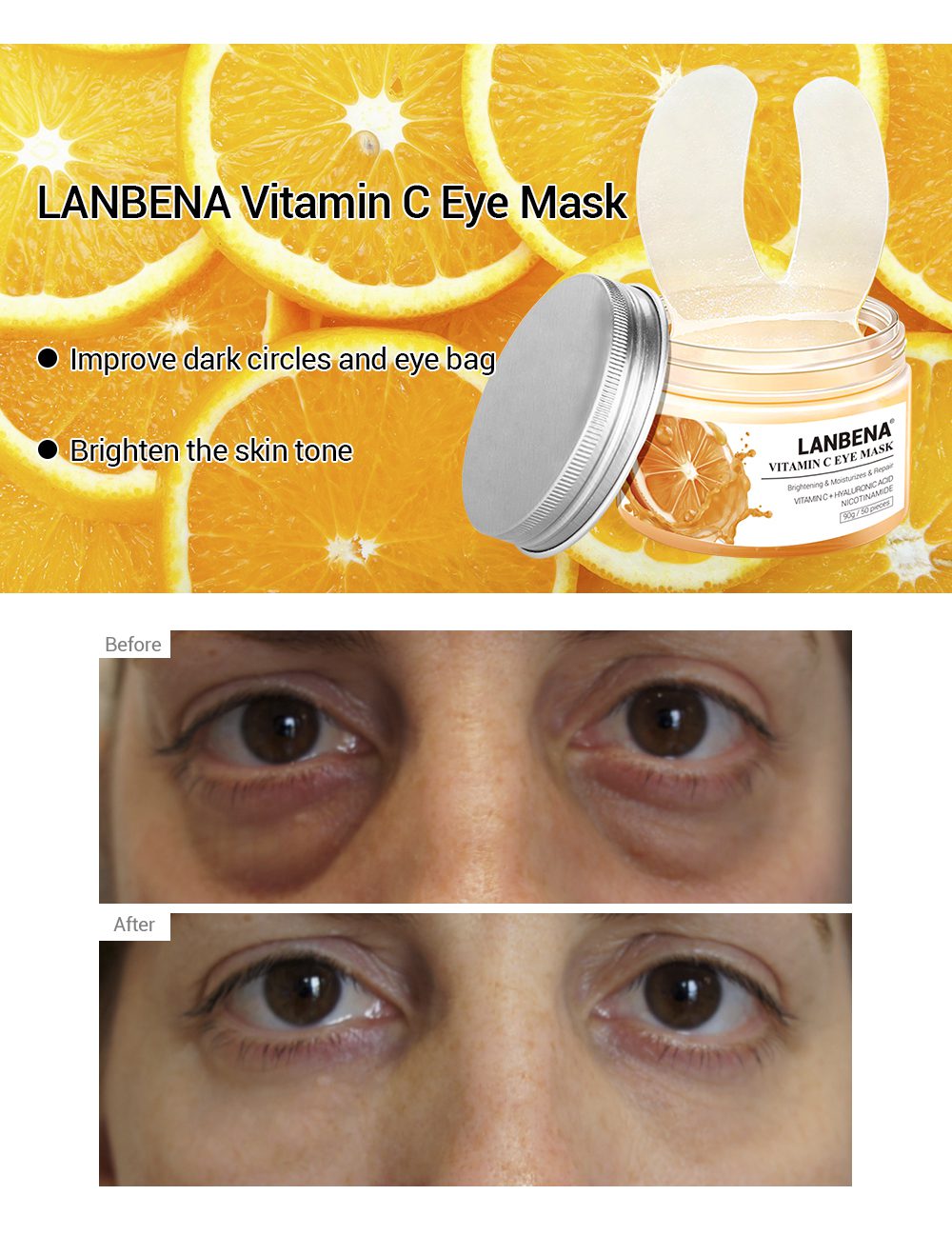 LANBENA Vitamin C Eye Mask
Improve dark circles and eye bag
Brighten the skin tone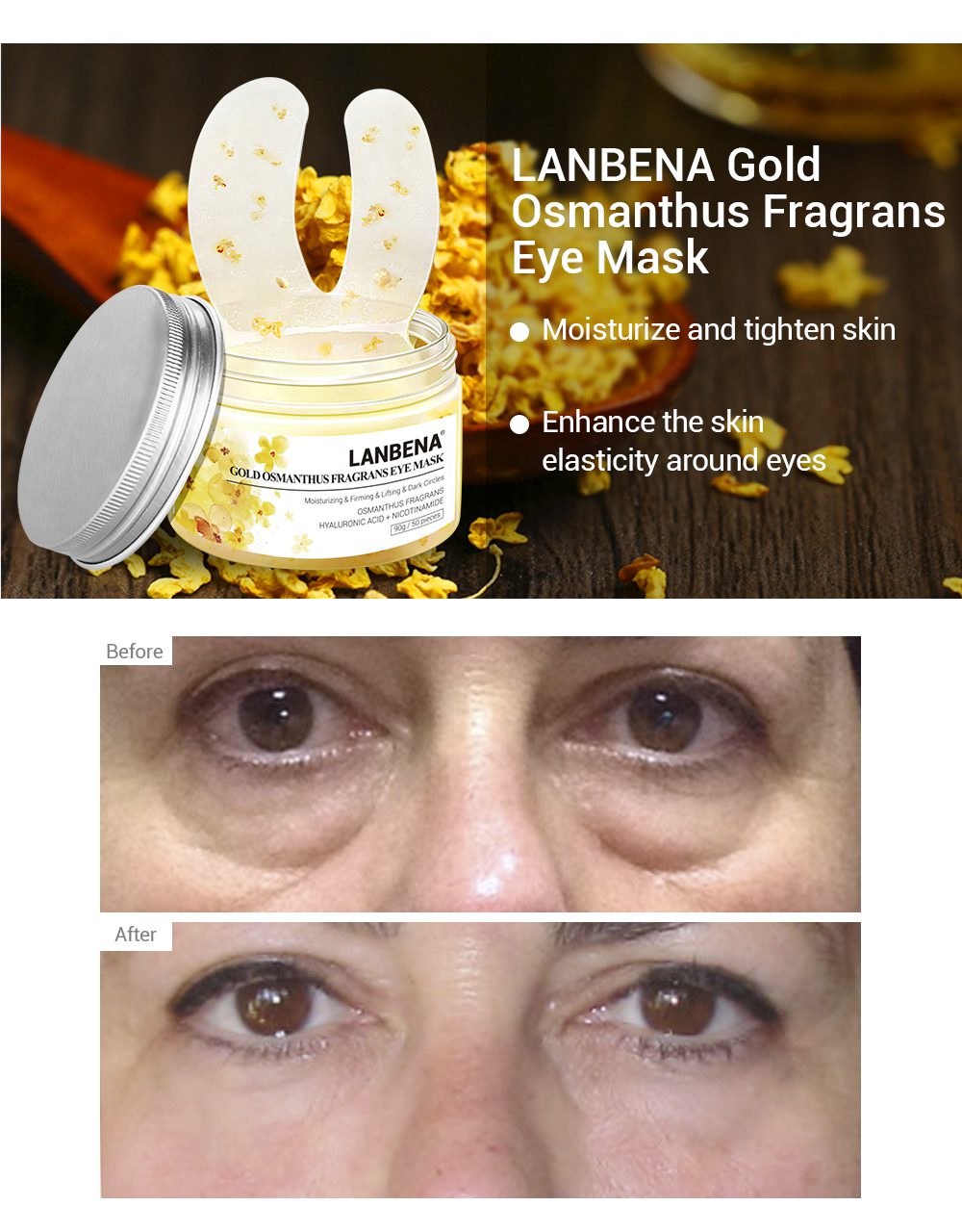 LANBENA Gold Osmanthus Fragrans Eye Mask
Moisturize and tighten skin
Enhance the skin elasticity around eyes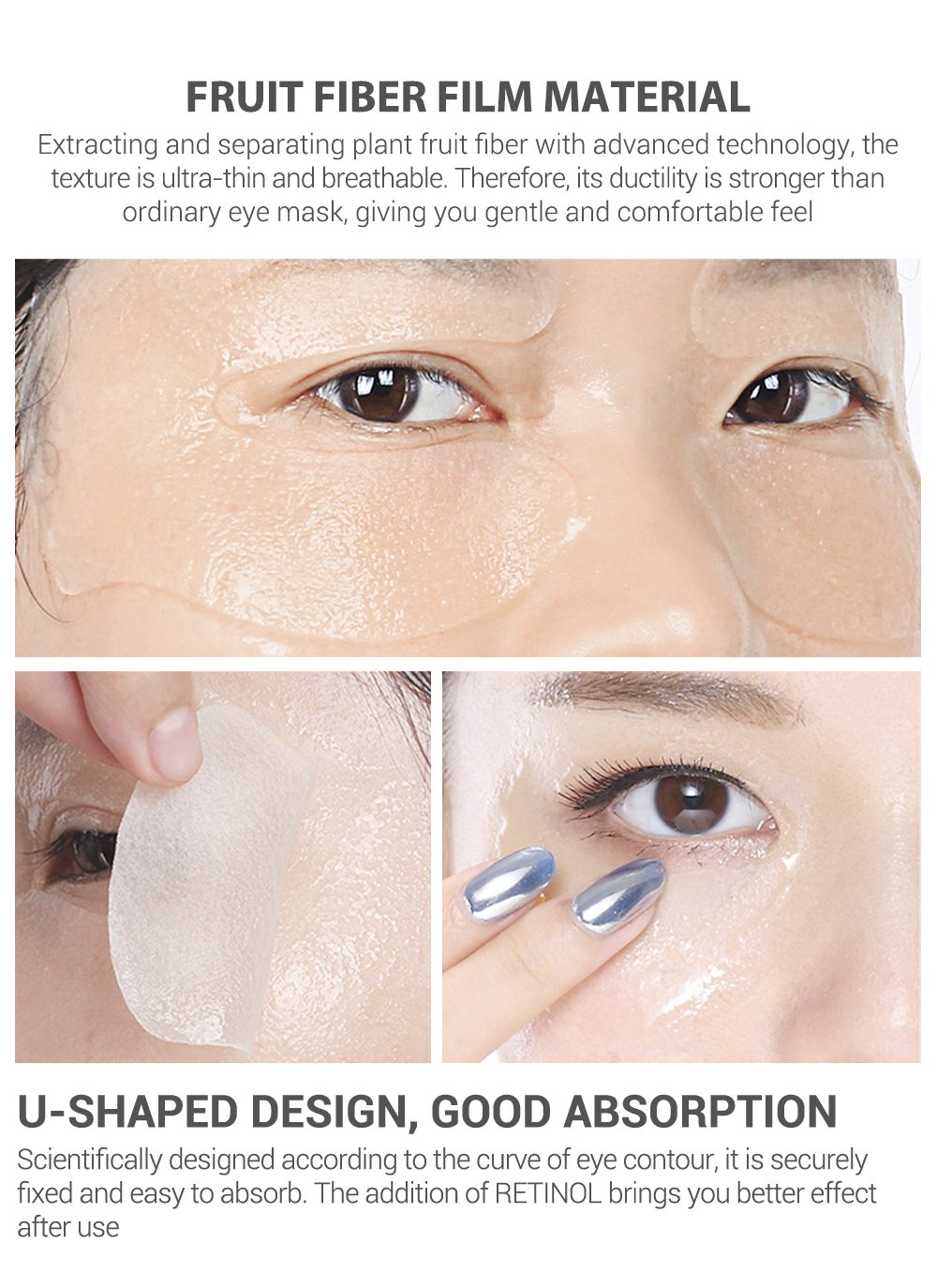 Fruit fiber film material
Extracting and separating plant fruit fiber with advanced technology, the texture is ultra-thin and breathable. Therefore, its ductility is stronger than
ordinary eye mask, giving you gentle and comfortable feel
U-shaped design, good absorption
Scientifically designed according to the curve of eye contour, it is securely fixed and easy to absorb. The addition of RETINOL brings you better effect after use