Quality:Wear-resistant;The back glue is very sticky,the gem is not easy to drop off itself. Can be Reused:The face body jewels can be reused several times,Once the glue dried out they can be reapplied with eyelash or body glue.
Material: Acrylic drill, crystal drill, glass drill, resin drill
Environmental protection: All materials have been tested by SGS and comply with relevant EU and Japanese environmental regulations
Adhesive drilling features: beautiful fashion; feel good, wear-resistant;With tear, no glue left after removal
How to Wear:Just peel off the jewel from the clear sheet,apply it on your clean&oil-free skin and press down,for around 3-5 seconds.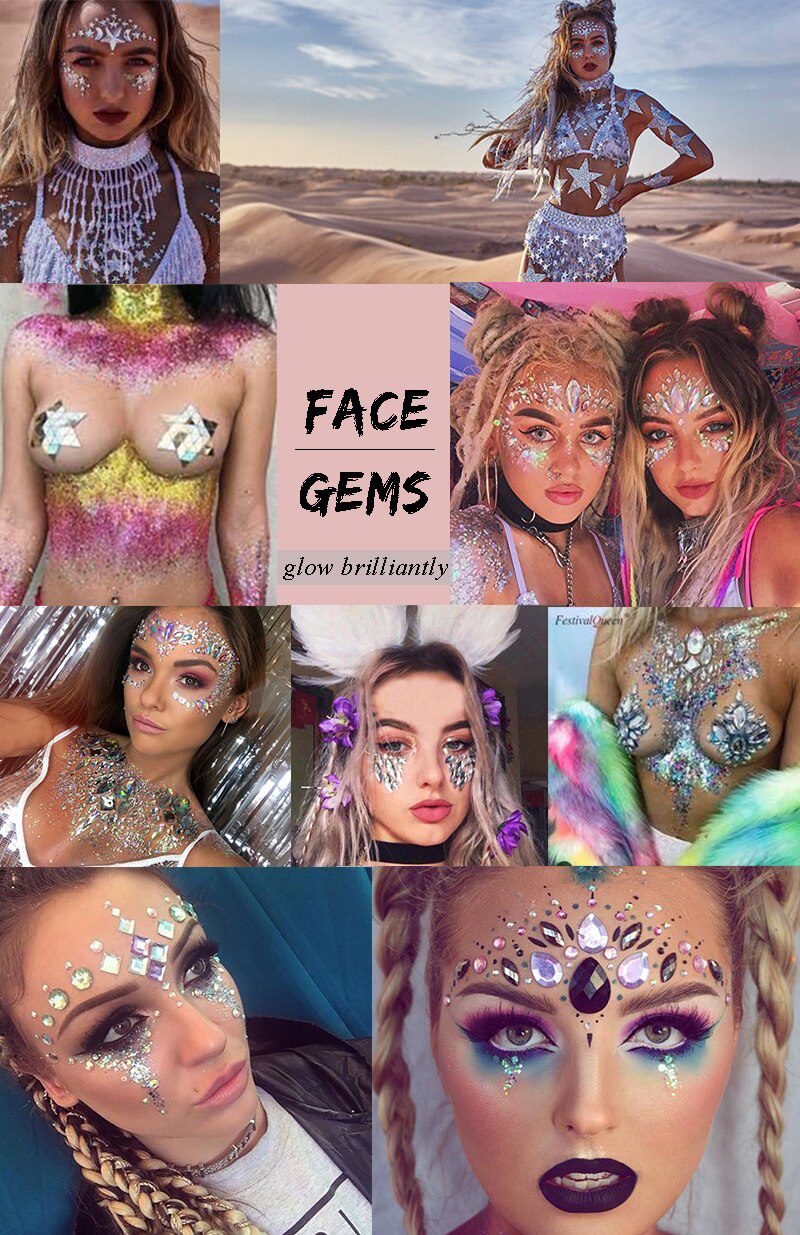 FAQ
1. How to maintain face jewels?
Short-term stick,peel it off,stick on the PET.When you want to stick it again, pls use eyelash glue to recovery the viscosity.
2. How many times can i use temporary face jewels?
Our face jewels can be use for long time, but all resin and acrylic gems can be oxidize and turn yellow because of long time.
3. Do your products do any test?Is your face gems safe for pregnancy or children?
Yes. Our face jewels pass EU test.Glue is safety.