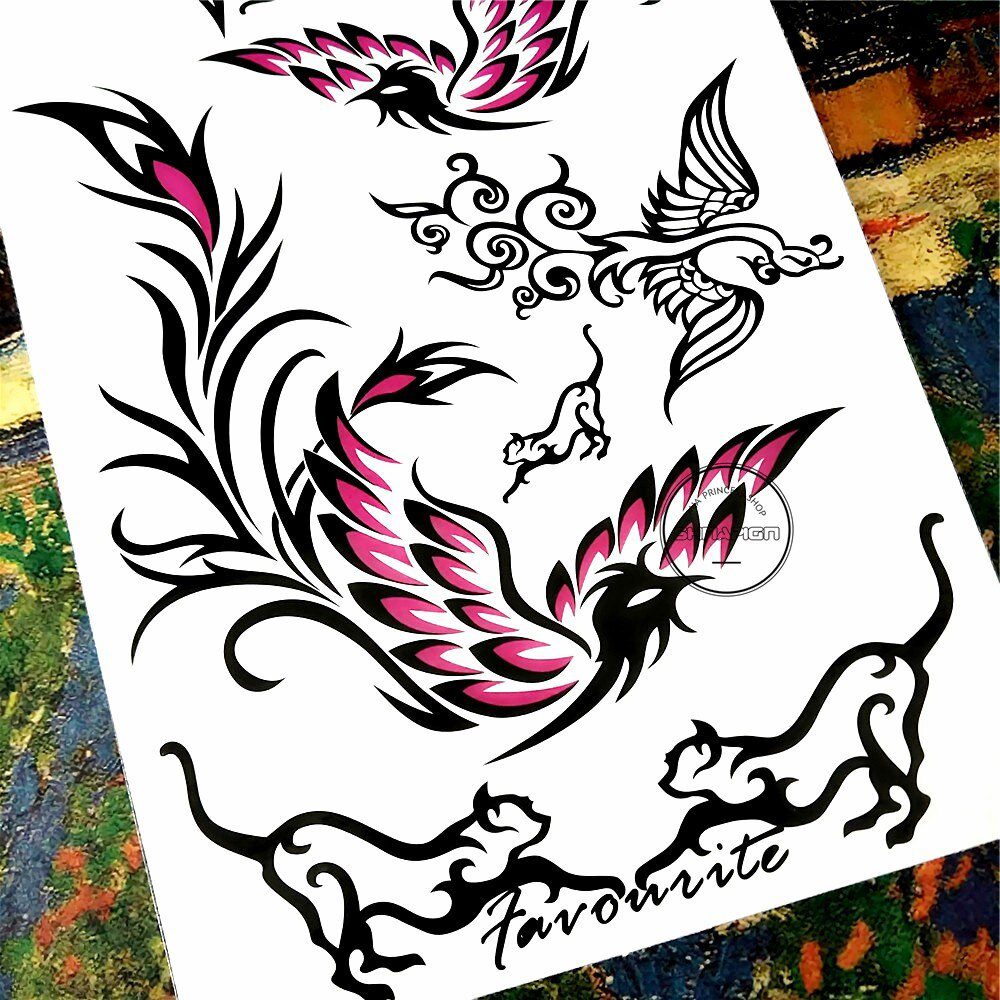 About Product
Product Size: 17*10cm
Certification: FDA, EN71, ASTM
Duration: Normally last for 3-5 days (Waterproof and Sweatproof)
Summer Style Flash Tattoo Sticker, perfect match with swimsuit bikini.
Instagram Selfie Hottest! Party King/Queen's favourites!
Can be used on skin, metal, pottery, glass surface.
Printed designed colors, the patterns are bright and looks like a real arts.
Very good choice as temporary boby art, makeup accesories, and it can also cover the scar.
Easy to put on and move out.
It was designed for that fashion ones.
You can stick it on the neck , arms, waist, thighs etc, it can also hide body scars
Not intended for children under 6 years
1. Wash the position of body you want to stick this temporary tattoo.
2. Uncover the tape of this temporary tattoo.
3. Put the side of sticker with pattern to your skin.
4. Using wet cloth or something wet to press the sticker.
5. You may uncover the sticker to see whether the pattern is fully stick on your body, if not repeat the step 4.
6. Uncover it and finish tattoo.
Product Demonstration