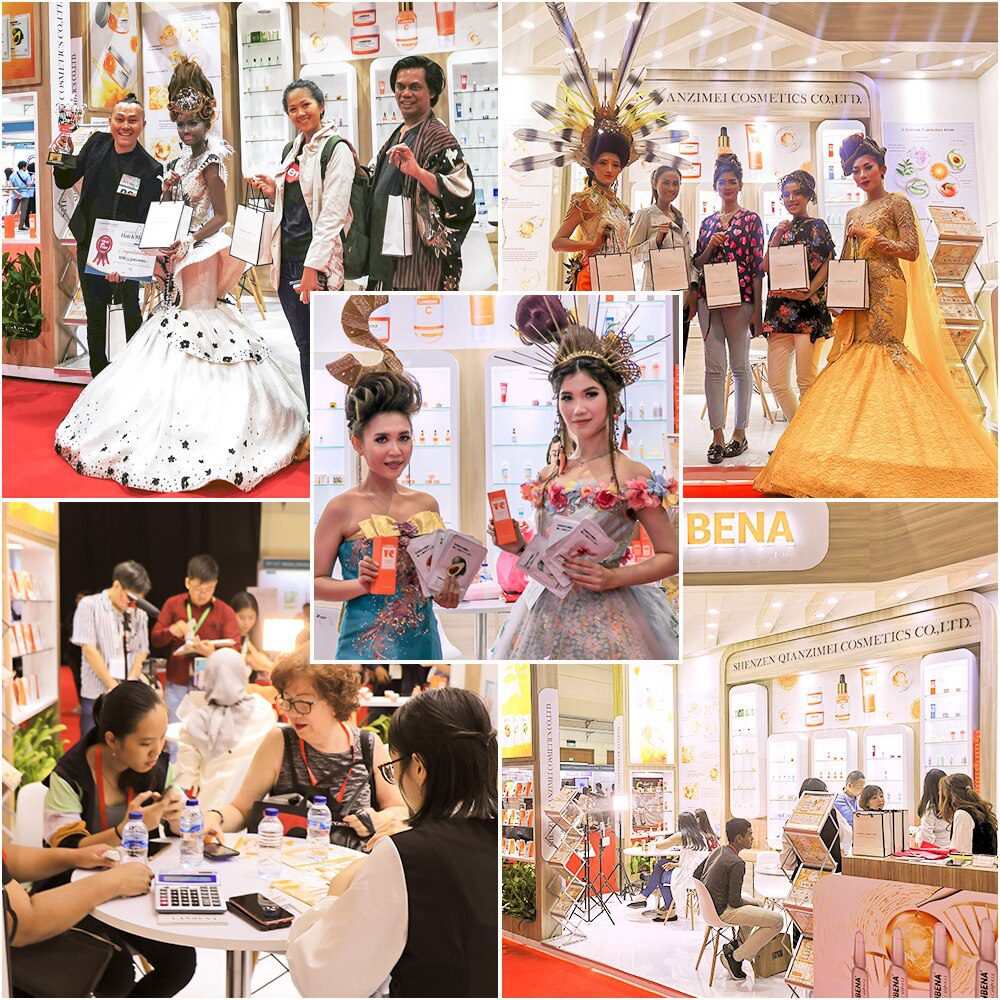 LANBENA Acne Pimple Patch 28pcs Invisible Acne Stickers Blemish Treatment Acne Master Pimple Remover Tool Skin Care Face Cream
Effects
Acne Healing & Blemish Spot Treatment
Recommended method
1.Wash and dry the pimple area firstly. (For better effect, take tools to prick up the acne at first.)
2.Remove the film and take out the patch.
3.Apply it on the pimple area, gently press for 3-5 seconds for better adhesion. (Do not repeat to tear the patch.)
4.Remove and replace after it turns opaque. Wear overnight or at least 5 hours. It is recommended to be used before makeup.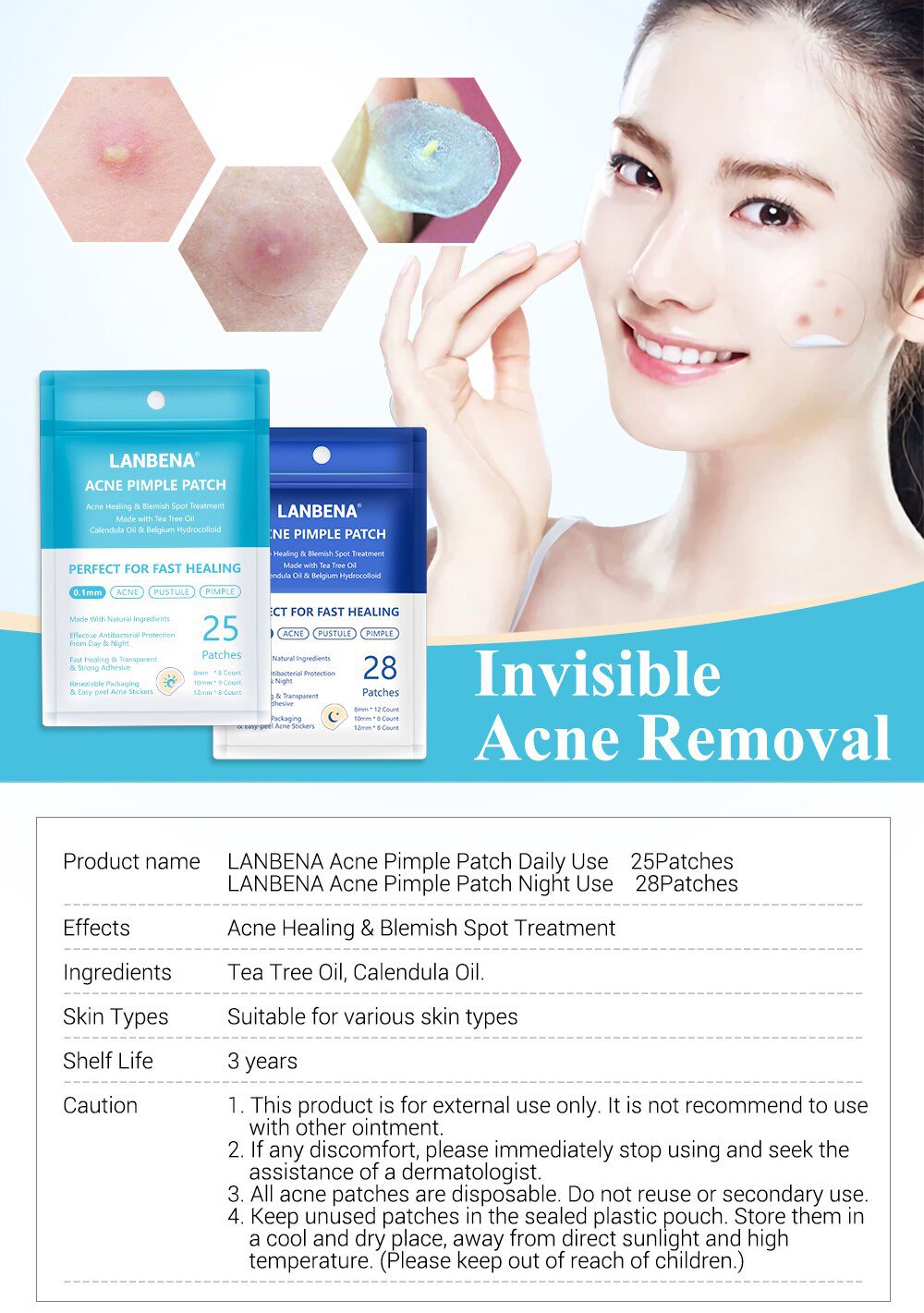 Invisible Acne Removal
Product name: LANBENA Acne Pimple Patch Daily Use 25Patches
LANBENA Acne Pimple Patch Night Use 28Patches
Effects: Acne Healing & Blemish Spot Treatment
Ingredients: Tea Tree Oil, Calendula Oil.
Skin Types: Applicable to skin with scar and pimple
Shelf Life: 3 years
Caution: 1. This product is for external use only. It is not recommend to use
with other ointment.
2. If any discomfort, please immediately stop using and seek the
assistance of a dermatologist.
3. All acne patches are disposable. Do not reuse or secondary use.
4. Keep unused patches in the sealed plastic pouch. Store them in
a cool and dry place, away from direct sunlight and high
temperature. (Please keep out of reach of children.)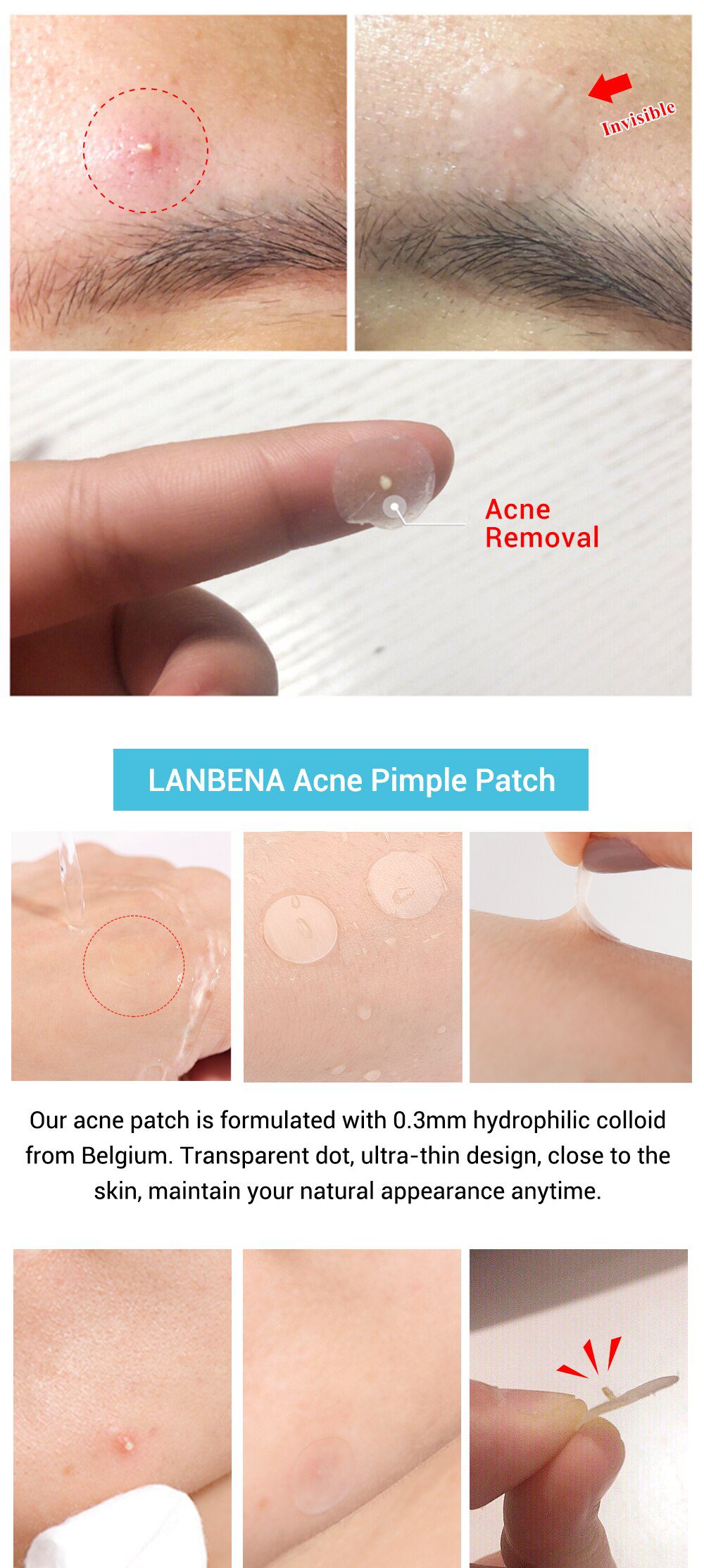 Invisible
Acne Removal
LANBENA Acne Pimple Patch
Our acne patch is formulated with 0.3mm hydrophilic colloid
from Belgium. Transparent dot, ultra-thin design, close to the
skin, maintain your natural appearance anytime.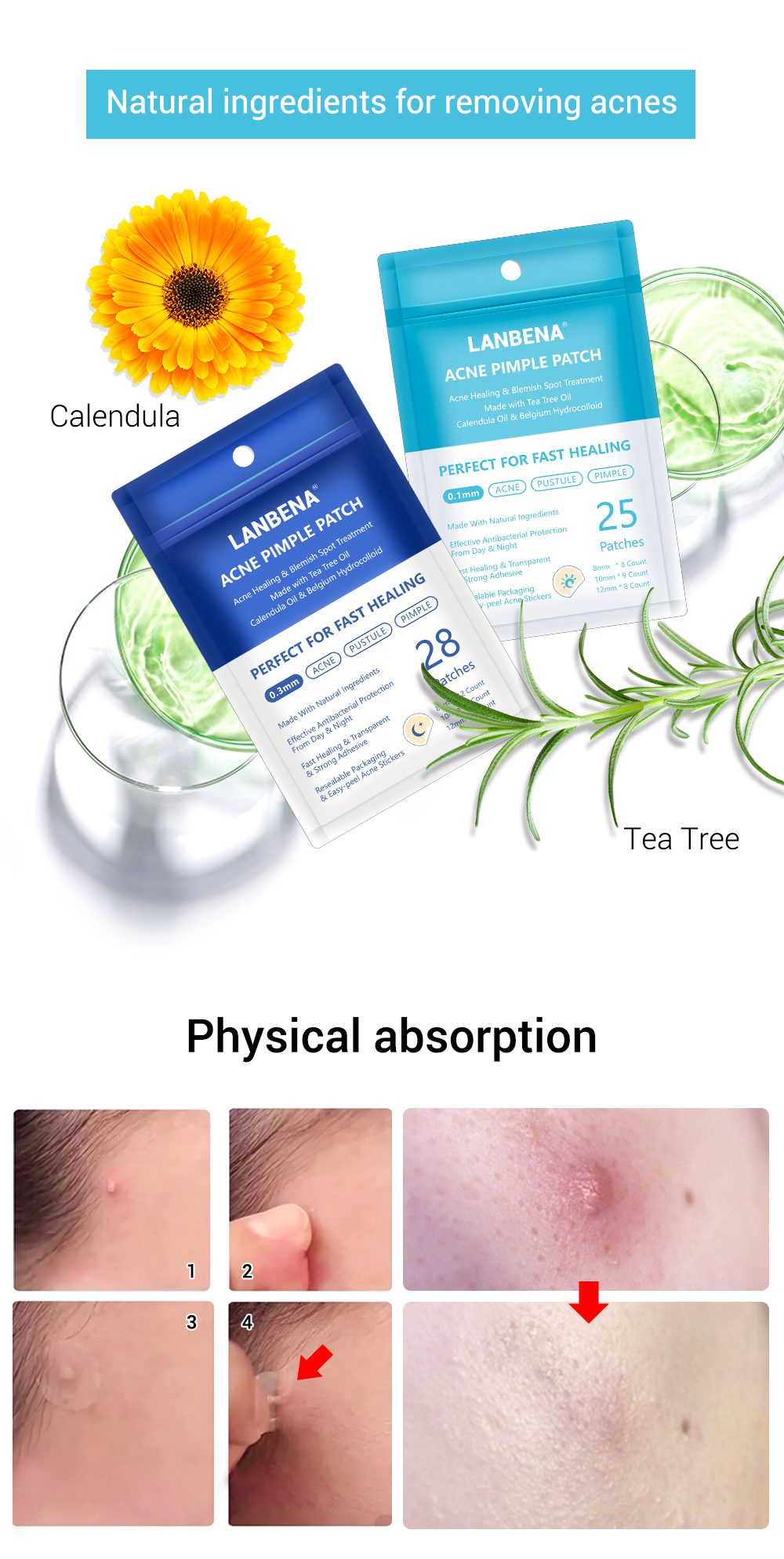 Natural ingredients for removing acnes
Calendula
Tea Tree
Physical absorption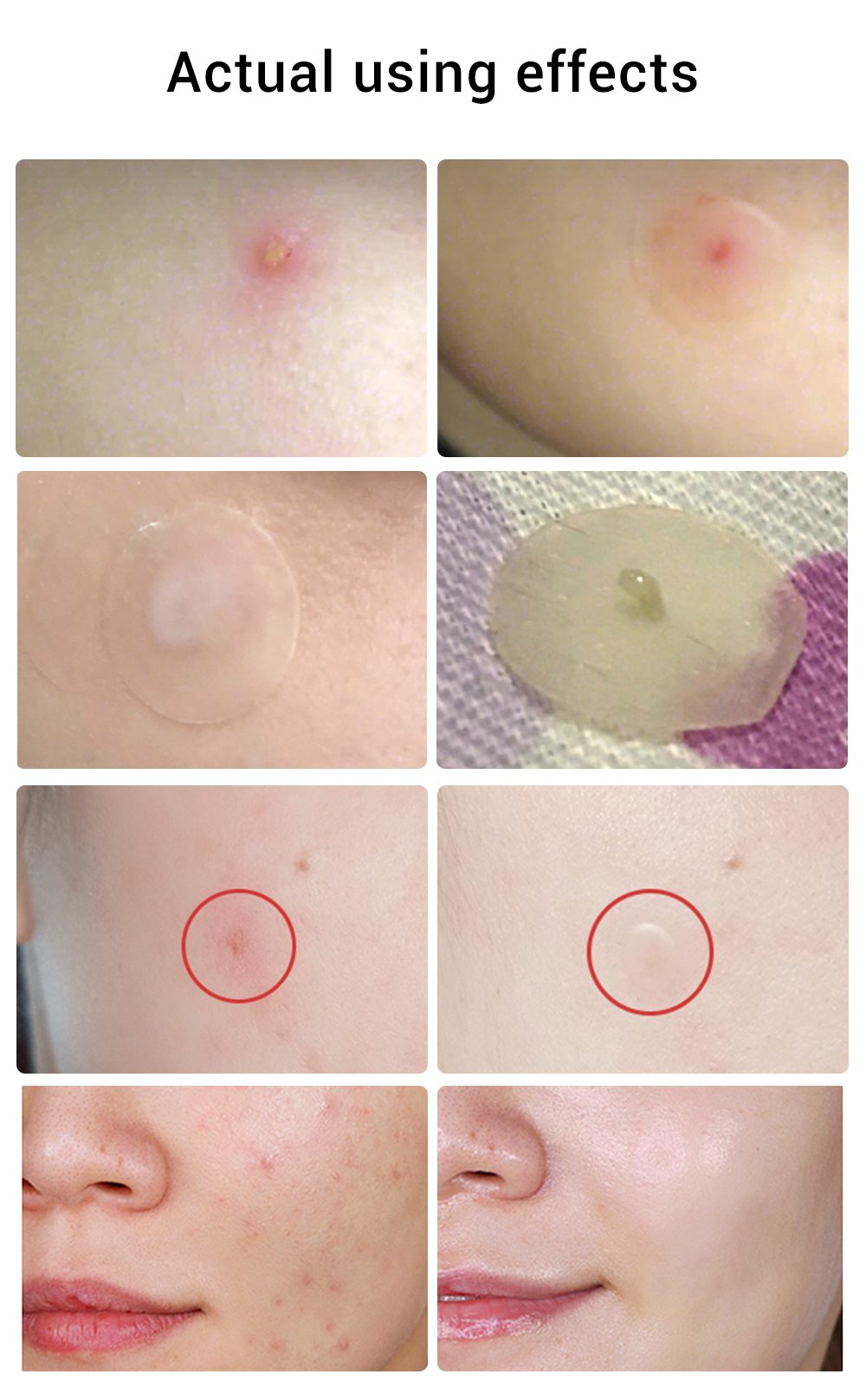 Actual using effects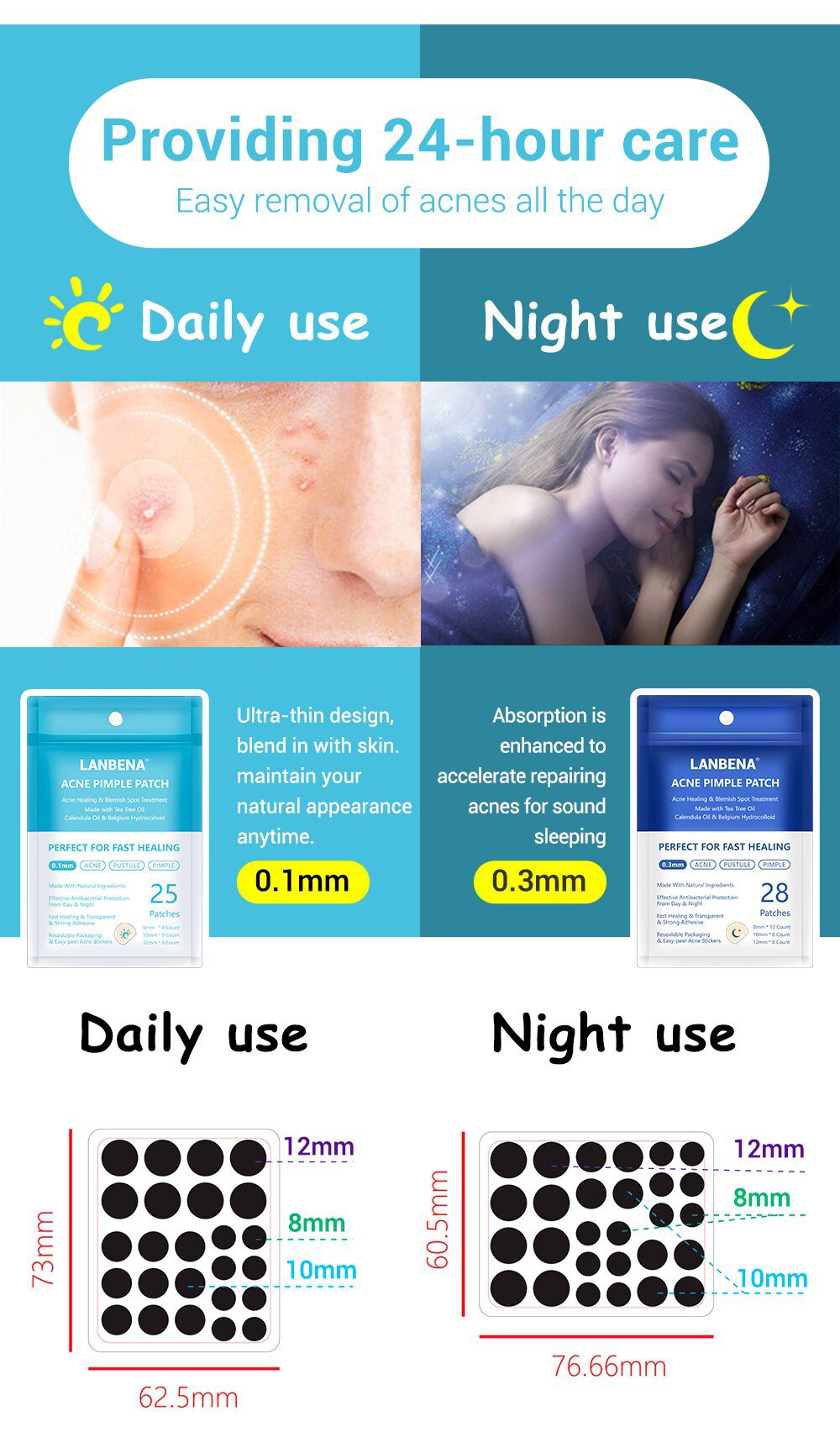 Providing 24-hour care
Easy removal of acnes all the day
Daily use
Night use
Ultra-thin design, blend in with skin. maintain your natural appearance anytime.Absorption is enhanced to accelerate repairing acnes for sound sleeping
0.1mm
0.3mm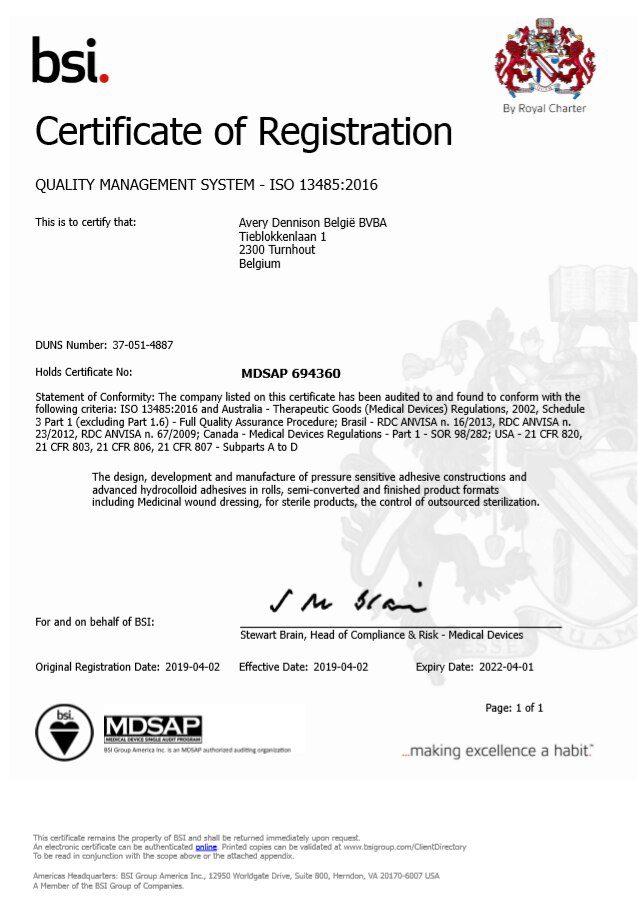 Quality certificate